Safeguard our e-heritage says TV star Grossman
A group of high-profile public sector bodies came together last week to highlight the work of the Digital Preservation Coalition...

Download this free guide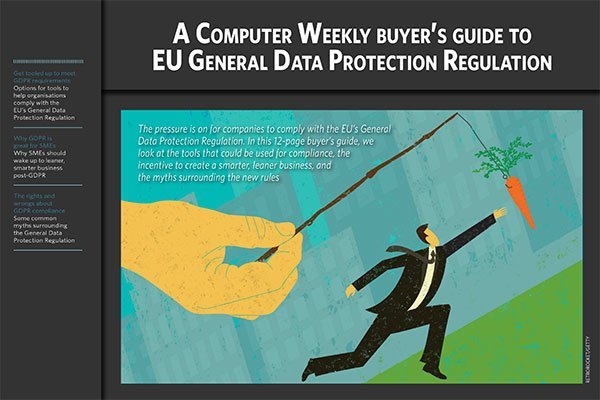 Computer Weekly's buyer's guide to GDPR compliance
This 12 page buyer's guide gives you the tools you need to get up to scratch with GDPR compliance and to understand the mythology surrounding the new rules.

A group of high-profile public sector bodies came together last week to highlight the work of the Digital Preservation Coalition to ensure that the UK's digital cultural heritage is accessible for future generations.



Speaking at the House of Commons event, broadcaster Loyd Grossman, who is also chairman of the Campaign for Museums, highlighted the cultural importance of digital preservation.

He said, "We cannot continue to rely on heroic efforts alone to safeguard our digital heritage. It must become a mainstream service for institutions at national, regional and local level. We are in danger of leaving a digital gap in history."

The coalition was formed in July 2001 to promote collaboration to address digital preservation issues, share knowledge, and develop solutions. Its members include the British Library, the Consortium of University Research Libraries and the Public Record Office (PRO).

Rosie Winterton, parliamentary secretary at the Lord Chancellor's Department, and minister responsible for the PRO, announced that the Government was already taking steps to secure the UK's digital heritage. She said, "The PRO will be tendering next month for a storage system for the preservation of electronic records."

The British Library, with more than 150 million items in its collection, has already begun work on a major IT project to create a digital archive. Officials are currently working closely with hardware giant IBM to build a digital library store, which will allow the library to preserve and access electronic materials indefinitely.

Lynne Brindley, chief executive of the British Library who chairs the Digital Preservation Coalition, suggested that the private sector has a significant role to play. She said, "What we want from the private sector is to be very aware of the preservation issues when they are creating new technology."

Brindley promised that the group would be setting up an industry forum to discuss digital preservation issues.

Grossman was also keen to highlight the important part that industry could play. He said, "The private sector has got to get involved."

It is time for people to make the issue of digital archives important in terms of their future cultural legacy, he added.
Read more on E-commerce technology