DOJ responds to public comments in Microsoft case
The US Department of Justice (DOJ) has handed the judge in the Microsoft antitrust case judge an all-encompassing response to...

Download this free guide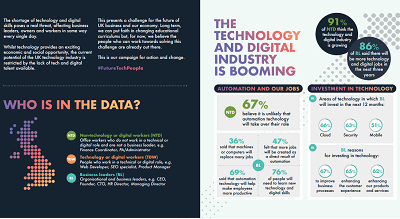 Infographic: How to future-proof UK technology
There is no doubt that the technology industry is booming right now, bringing with it exciting social and economic opportunities. However, there is a real fear that the UK industry may be stunted due to the lack of talent available. This e-guide helps to break down the future fears and expectations of dozens of business leaders and tech workers.

The US Department of Justice (DOJ) has handed the judge in the Microsoft antitrust case judge an all-encompassing response to more than 32,000 public comments on the case.



The 248-page brief includes government responses to a galaxy of opinions: from charges that "the government should have never brought the case" to allegations of political influence by Microsoft. The allegations, the government wrote, "lack any factual support."

Some writers said Microsoft should be made to pay financially for past misdeeds. "This is a government civil action for injunctive relief, and monetary damages are not available in such actions," the government wrote.

The brief also focuses on the meaning of certain words in the settlement, such as "interoperability". Some of the comments formed the basis of modifications to the proposed settlement that was also filed with US District Court Judge Colleen Kollar-Kotelly.

The settlement changes were intended to tighten the settlement language. For example, the Justice Department cited comments charging that the proposed settlement's definition of application programming interfaces (API) includes only Microsoft APIs, "thus rendering the other definitions that use the term API in the context of non-Microsoft software potentially meaningless".

The government's revised settlement broadened the definition to include other APIs.

More significantly, the government deleted a section of the settlement that critics, including the nine states that have refused to settle the case, charged would allow Microsoft to gain access to PC maker patents through the uniform licensing terms imposed by the settlement.

Microsoft said in a statement that the changes "more accurately reflect the intent of the parties and address some of the misperceptions of the proposed decree."

The government received 32,329 public comments, the most it ever received under the Tunney Act, a federal law for antitrust settlements. A hearing on the proposed settlement is scheduled for 6 March.
Read more on IT legislation and regulation