E-government bureaucracy threatens IT directors
The determination of ministers to measure progress towards e-government could be drowning local authority IT directors in...

Download this free guide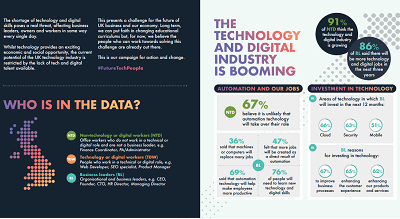 Infographic: How to future-proof UK technology
There is no doubt that the technology industry is booming right now, bringing with it exciting social and economic opportunities. However, there is a real fear that the UK industry may be stunted due to the lack of talent available. This e-guide helps to break down the future fears and expectations of dozens of business leaders and tech workers.

The determination of ministers to measure progress towards e-government could be drowning local authority IT directors in bureaucracy.



That is the renewed warning from Socitm, the local authority IT directors' organisation, after the Department for Transport, Local Government and the Regions issued new Best Value performance indicators.

Socitm has spent much of 2001 trying to thrash out an agreement with the DTLR on key performance indicators for local authorities.

However, the latest proposals have prompted the organisation to write to DTLR officials warning them of "flaws" contained within them, and claiming "there are signs in many authorities that the measurement of (best value) is turning into an industry in itself".

John Serle, chair of the Socitm Best Value group, told CW360.com: "We are pretty disappointed."

Socitm had been told its suggestions were helpful but found its proposals ignored, said Serle. He added that the public consultation on the new measures was being rushed.

Socitm says the Best Value indicators:

Take no account of customer requirements locally


Treat all transactions the same irrespective of volume


Include unclear definitions


Socitm's alternative proposals are for a performance indicator that would ensure that scarce resources would be allocated in line with citizens' priorities. "This is in accordance with the E-envoy's message of ensuring electronic delivery of the services people really want and use, rather than those which allow you to tick a box and say you have met your target. Unfortunately the DLTR seems to be sticking to its position," said Serle.

Socitm estimates that the typical local authority provides 750 services to the public. Trying to e-enable all of them would not be cost-effective, said Serle.

The best way to proceed would be to measure progress on the top 15 services measured by volume or by user choice, insisted Socitm, which is calling for renewed talks with civil servants.
Read more on IT legislation and regulation