Integration in low gear at Ford
Ford has given its customers an online service booking system before it has completed tough integration work through its dealer...

Download this free guide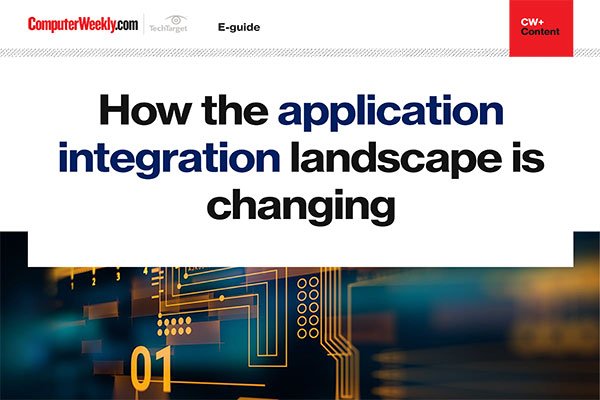 8 ways in which the application integration lanscape is evolving
We take a look at how technologies like Distributed Computing and the Common Object Model have been refined into web services, service-oriented architecture and composable applications and microservices.

Ford has given its customers an online service booking system before it has completed tough integration work through its dealer network.



Fordserviceonline.com will provide facilities for its customers to book vehicles into local dealers for servicing and repairs. The customer can get a price for maintenance or repairs and book a guaranteed appointment selecting the dealer and viewing available slots in its workshop bookings diary.

When the vehicle registration or vehicle identification number is typed into the system, it highlights parts and lubricants, labour tasks and times necessary for the job. A notification of these details is sent to the dealer and the customer receives a confirmation e-mail.

Ford executives said the key to success was realising what was achievable. Because the 400 dealers are not Ford companies and their systems vary considerably, a minimum degree of integration based on a common data set was needed. Ford's European-wide Microcat parts, labour and process menus master data has allowed it to achieve a minimal but functional degree of integration with its dealers.

Richard Barber, managing director for Thames Clifford, supplier of information management to Ford, said, "We managed to develop a process which meant we got where we are without massive integration work. We are looking to get greater integration - pushing booking details into dealer systems and then at a later stage achieving two-way communication with them using Soap/XML [the Internet data standard].

"Achieving these things is a long way off though. Dealer systems vary and some are not even computerised. To achieve full integration a number of process issues arise. For instance, do dealer systems have the performance necessary to interact with the central system, or do they shut them down at night?" added Barber.

"We needed to understand what we could and could not do. In this project we had a business process which benefited from being implemented in this way.

"We had a clear vision of what we wanted to achieve and, crucially, had the data available. This implementation was planned so it did not have to depend on other systems and we could achieve practical aims within the constraints of the market," he said.
Read more on Integration software and middleware