Businesses and universities join fight on fraud
The Government has announced four new projects worth £3m linking universities and commercial firms in the fight against high-tech...

Download this free guide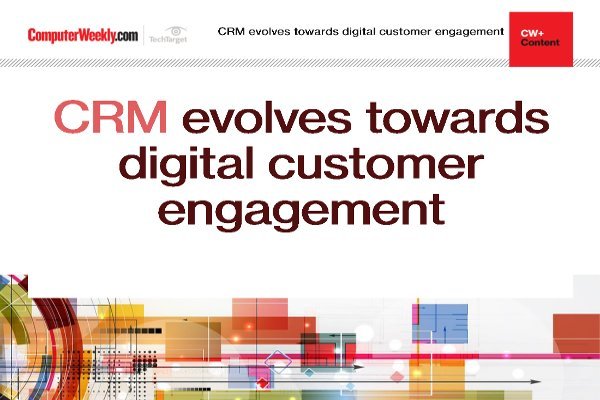 Enhancing digital customer engagement with CRM
Learn about customer relationship management has evolved towards engaging with customers through every channel, with digital at the forefront.

By submitting your personal information, you agree that TechTarget and its partners may contact you regarding relevant content, products and special offers.

You also agree that your personal information may be transferred and processed in the United States, and that you have read and agree to the Terms of Use and the Privacy Policy.

The Government has announced four new projects worth £3m linking universities and commercial firms in the fight against high-tech fraud. Its aim is to boost confidence in e-commerce security.



Four projects at Umist, Paisley, York and Manchester universities will look into how to combat mobile phone fraud; tackle benefit fraud; develop software to improve e-trading processes; and address consumer and industry barriers to e-commerce.

Making the announcement, e-commerce minister Douglas Alexander said, "The UK is a world leader in the development of cutting-edge technology.

"These projects will provide tools for business to combat fraud and increase confidence in e-business. The benefits they deliver will help to make the UK the best place to do e-business.
"Consumer confidence is key in developing a thriving market trading online. Later this month we will provide a further boost with our campaign to raise consumer awareness on how to shop safely online."

Government invests in security
The four new research projects are:


Dynamic fraud detection and analysis tools (Detector) - £460,000 to develop software that will detect mobile phone call behaviour patterns and provide visual analysis of information. It will help to identify fraud in mobile and electronic commerce. Project partners are Memex Technology, NTL Group, and the University of Paisley



Fraud detection with AURA (Fedaura) - £1.3m to develop existing benefit fraud detection systems, new methods of high performance pattern recognition software for use by the Department for Work and Pensions. Project partners are Cybula, Sun Microsystems, Sema UK, EDS, University of York, and the Benefits Agency



Fair integrated data exchange services (Fides) - £693,000 to research designing and implementing secure e-procurement information exchange systems over the Internet to prevent fraud. Project partners are PrismTech, Merrill Lynch, and University of Manchester



Human issues in security and privacy for e-commerce (Hispec) - £600,000 to research the development of the "rules of trust" for e-commerce consumers and retailers, and develop software to meet the needs of next generation "privacy enhancing" technologies. This will particularly address the problems faced by small and medium-sized enterprizes. Project partners are Co-operative Bank, Homes for Change, Cookson.com, Redbricks Online, Umist (both computing and management departments), and the Office of the Information (Data Protection) Commissioner.
Read more on Business applications