Trend Micro awarded Java anti-virus patent
The anti-virus vendor Trend Micro has been granted a patent on a system designed to fight viruses and other malicious code sent...

Download this free guide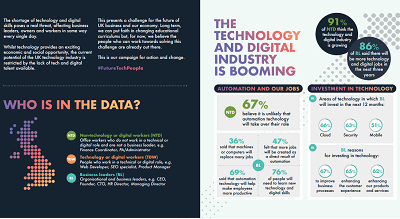 Infographic: How to future-proof UK technology
There is no doubt that the technology industry is booming right now, bringing with it exciting social and economic opportunities. However, there is a real fear that the UK industry may be stunted due to the lack of talent available. This e-guide helps to break down the future fears and expectations of dozens of business leaders and tech workers.

The anti-virus vendor Trend Micro has been granted a patent on a system designed to fight viruses and other malicious code sent through Java and ActiveX.



The patent covers the use of an anti-virus for mobile code, defined as Java and ActiveX, focusing specifically on the delivery of applications to mobile devices such as handheld PCs and phones using the code.

The system involves a combination server, gateway and device-based scanning system that monitors the actions of the code and terminates malicious activity.

Distributing the scanning component of the technology across servers, gateways and devices balances performance and security needs, according to Eva Chen, the chief technology officer at Trend.

According to Chen, a greater number of security problems will arise as more features are added to mobile devices. One example of a feature that could pose a threat is the downloading of new ring tones for mobile phones. Such downloads are done using Java and could easily contain attack code.

The technology covered in the patent is already being used in Trend's InterScan Applet Trap software, Chen said. Additionally, the company is looking into the possibility of licensing the software to wireless carriers.

While the technology covered by the patent is interesting, mobile code is not yet a serious threat, said Pete Lindstrom, a senior analyst at the Hurwitz Group. Most companies are not yet running business-critical applications from handheld devices, but "as that type of activity increases, the threat becomes more significant," he said.

Lindstrom played down the threat posed by mobile code in the near-term, although he did say that it was an area to be concerned with for the future.

"If you're in planning mode, it's something to be aware of," he said, referring to the potential for malicious code to be spread through downloading ring tones. "If you're concerned about current threats, that would be at the bottom of my list."

Trend's patent comes roughly a month after one of its competitors, McAfee, was awarded a patent on its software as a service business model.
Read more on IT legislation and regulation