Kitemark sets standard for IT staff development
A kitemark scheme to enable employers to demonstrate their commitment to best practice in IT staff development is to be launched...

Download this free guide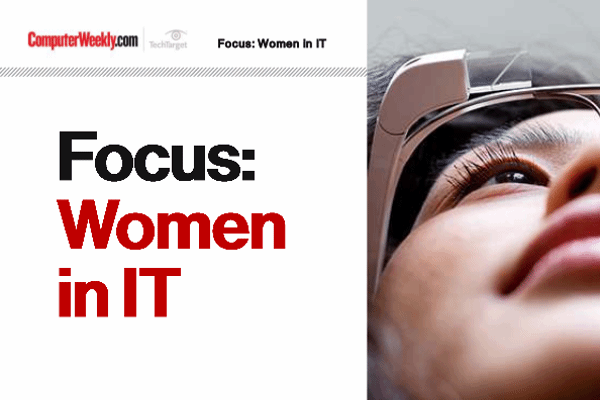 Gender diversity in the technology sector
In this e-guide, we tackle the issue of diversity in the IT industry and try to uncover why the number of women choosing IT as a career has been stagnating over the past few years. We also dissect some of the solutions that will help to increase the number of women in IT offered up by those fighting on the front line.

A kitemark scheme to enable employers to demonstrate their commitment to best practice in IT staff development is to be launched at an event for IT, training and personnel managers on 28 September, writes John Kavanagh.



The new IS Quality at Work scheme is expected to offer benefits including better staff recruitment and retention and more productive and motivated staff. It is also expected to give companies a selling point when bidding for business.

Employers will receive the IS Quality at Work kitemark by getting their IT career development procedures and practices accredited by the BCS according to best practice.

Individuals will benefit both by being able to find employers who are committed to their personal development and by having a standard record of their careers, training and experience which can be transferred between jobs.

Organisations without formal career development procedures can have access to consultancy and other support from the BCS. These are put in place by means of an off-the-shelf package, Career Development Framework, which has evolved from the established BCS Professional Development Scheme.

The ready-made Career Development Framework, which offers structure and procedures in an integrated computer-based software package, includes the BCS Industry Structure Model, the set of IT roles and related performance, training and development standards.

"Progressing towards and maintaining the IS Quality at Work standard will not only help employers attract high-calibre staff and reduce staff turnover but will also help cut costs and improve quality in other ways," says BCS manager Cliff Lineker.

"It will help them focus on their staff development needs, improve the analysis of training needs and the planning of training and recruitment, and help meet the requirements of quality management standards such as Investors In People and ISO 9000."

Employers achieving full accreditation will be awarded the IS Quality at Work kitemark. They are then entitled to display the kitemark on stationery, brochures, etc. Those who achieve interim accreditation qualify for an accreditation certificate, which can also be used as a promotional aid. The scheme will help individuals along the road to professional grade membership of the BCS and towards Chartered Engineer status.

Further details of the IS Quality at Workscheme are available from Cliff Lineker at clinekar@hq.bcs.org.uk.

IS Quality at Work

The free launch event on 28 September will be held in London at the Institution of Electrical Engineers in Savoy Place, behind the Strand.

It will start with registration and a buffet lunch at 12.30pm and include a presentation on the relaunched BCS by deputy chief executive Colin Thompson and details of the IS Quality at Work scheme.

The keynote speech on the importance of the scheme will be given by BT Ignite Solutions vice-president Jeremy Stafford and case studies on BCS development schemes will be presented from Ford Motor Company and PA Consulting Group.

Places can be booked via www.bcs.org/isqw or scauser@hq.bcs.org.uk. Managers unable to attend but interested in receiving further information can contact scauser@ hq.bcs.org.uk.
Read more on IT jobs and recruitment