IBM takes on skills crisis with Linux release for boring S/390


Cliff Saran
IBM has released a version of Linux for the S/390 mainframe, in a bid to counter the shortage of mainframe...
Cliff Saran
IBM has released a version of Linux for the S/390 mainframe, in a bid to counter the shortage of mainframe staff.
Rich Lechner, vice-president of e-business at IBM's enterprise systems group, said, "Linux opens the S/390 to a new generation of programming talent."

Download this free guide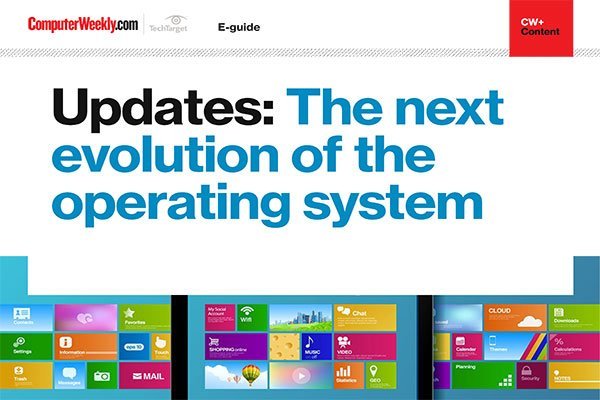 Unpacking the future of operating systems
In this e-guide, we take a look at how updates are the next evolution for operating systems. From security and iris recognition to 3D modelling and easier recognition with OneDrive, updates are key to keeping your device fresh and, most importantly, safe.
IBM is seeing a shortfall in traditional mainframe skills. It hopes Linux will complement Java on the mainframe, attracting younger IT specialists who regard mainframes as boring. The software is being distributed by SuSE and TurboLinux. IBM said the licence fee would include full technical support from IBM Global services.
The mainframe Linux runs either directly on the mainframe or on an S/390 logical partition where Linux applications can run alongside other applications on the same mainframe.
Clive Druett, an e-business expert at IBM, said Linux on the mainframe provides users with a way to reduce the number of Web servers in a datacentre. One of the Linux applications IBM said would run on its mainframe Linux is Apache, the open source Web server software.
Druett said that by running Linux on a mainframe, users would benefit from the built-in security of the mainframe and high availability. IBM claims a Web site based on two S/390 Linux Web servers can replace up to 650 Intel-based servers.
IBM is planning to release a number of software products for Linux on the S/390. Beta releases of the DB/2 Universal database and DB/2 Connect middleware software are expected in July.
The company said Java will be available for Linux on the S/390 in June. It is working on a version of the Websphere application server for Linux on the S/390 and will be creating Tivoli agent software to manage Linux mainframes from within the Tivoli enterprise management suite.
IBM Global Services is offering Linux training for the Red Hat Certified Engineers Programme. Practical exercises on the programme include installing, configuring and administering Red Hat Linux.