Opto-chip diet broadens your band
Latest invention promises to raise Internet performance tenfold, writes Pravin Jeyaraj
Latest invention promises to raise Internet performance tenfold, writes Pravin Jeyaraj



New research by US scientists could lead to networks with enough bandwidth to support the communications requirements of the largest enterprises.

Currently the average business network transmits information at a speed of 64kbps to 2mbps. Today's large corporate networks can reach up to 155mbps at a push, while consumers are restricted to network speeds of less than 64kbps.

Download this free guide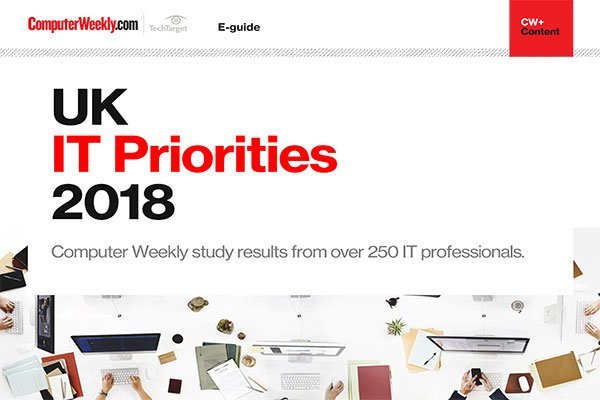 UK IT Priorities 2018 survey results
Download this e-guide to discover the results of our 2018 UK IT Priorities survey, where IT leaders shared with us what they are going to be investing in over the coming 12 months.
The new device can process information 10 times faster than current electrical devices and has a greater bandwidth than network chips in use today. Possible applications include directional couplers or routing switches in optical communication networks.
The opto-chip device developed at the University of Washington can translate TV, computer, telephone and radar signals into visual form at a rate of up to 100gbps.
Tests also indicate that a single opto-chip device - measuring one micron (about 0.000039in) - can provide a bandwidth of more than 300gbps. The researchers claim that this is enough to handle all of a major corporation's telephone, computer, television and satellite traffic.
Larry Dalton, research team leader and professor at UW and University of Southern California, says, "You won't have to wait for your computer to download even the largest files."
Dalton also says that opto-chip devices could have implications for videoconferencing and e-commerce.
But Pim Bilderbeek, vice-president of the IDC expertise network centre, is far more cautious about the new technology. "It is great piece of technology but you have to keep in mind that someone has to develop the services. It depends on whether service providers see a need for this product," he says.
Bilderbeek points to the take-up of the broadband technology Digital Subscriber Line (DSL) as an example. "The technology is there but the business case has to be made by service providers. On the one hand, they are afraid to undermine their existing service but they are also driven by competition," he says.
However, Bilderbeek says it is not all doom-and-gloom. He says, "It may be that in the future a telecommunications company may decide to start from scratch and take up the technology."
Opto-chip - the future of networks
Opto-chip devices can provide a large enough bandwidth - over 300gbps - to support a large corporation's communication networks
Information can be downloaded from a network at a speed of up to 100gbps
The take-up of the technology depends on whether service providers will take the risk and invest in it
Opto-chip devices could have implications for the future of videoconferencing and e-commerce
Read more on Data centre hardware