Business intelligence tools analyzed
Business intelligence tools must be evaluated for their analytical abilities. Here are four types of analyzes your business intelligence tool should have.
The main function of business intelligence tools is empowering users to extract intelligence from the voluminous data gathered into data warehouses or data marts. Vendors and solution providers for business intelligence tools invariably project their offerings as the crème de la crème. But of course, such claims should never be blindly accepted. The main challenge is to confirm whether the proposed product or solution is a comprehensive business intelligence tool, as well as establish whether it satisfies the essential BI requirements of the enterprise.
In a business intelligence tool, "intelligence" is discovered, extracted, and projected based on analysis of data. A quick assessment of the tool is thus achieved by evaluating its analytical capabilities. Below are the major categories of data analysis requirements for any enterprise-class business that stores data in data warehouses or data marts.
1) Time Series Analysis: Business intelligence tools should analyze granular data captured at regular time intervals. The expected intelligence provided by the tool lies in its accurate identification and forecast of trends for current and future time periods. These are based on trend analysis of historical data. Industry segments and functions such as manufacturing, finance, CRM and similar areas could benefit from this analysis.
For example, a manufacturing unit needs to keep a check on the inventory levels to maintain during different times of the year, based on the past sales records. Or, a share broker would want to derive appropriate quotes for equity scripts based on price fluctuations during a specified period. Time series analysis in the business intelligence tools would forecast estimated figures to empower decision making at any point in time, by extrapolating trends from historical data.
2) Deviation Analysis: Business intelligence tools should be able to analyze fluctuation of data from projected targets. The intelligence lies is identifying stability of the business process against the operational, tactical and strategic targets. Every industry that needs to assess business process or overall business performance based on defined parameters can benefit from this form of analysis.
For example, organizations that are certified for Six Sigma are required to carry out specified deviation analysis for measuring project performance. Business intelligence tools calculate a mean level of the performance data and match it against set targets, thus providing an insight into overall project performance in terms of deviation from the mean. Deviation analysis thus provides an insight into the stability and performance of business operations against targets.
3) Regression and Correlation Analysis: Business intelligence tools must possess abilities to analyze relevant factors affecting any business parameter, and establish the relationships between them. The tool must assist in defining the correct strategies for business parameters and processes, before rolling them out to business operations.
For example, every organization has a human resource department administering the workforce. To optimize attrition levels and cater to future requirements of the workforce, regression analysis can be used to define the ideal workforce demographics to consider while formulating the hiring policy. After identifying suitable parameters, correlation analysis can be used to identify the relationship between these parameters – for instance, skills procurement cost increases with increase in resource work-experience; or, training cost might increase with cheaply-available inexperienced resources.
As another example, consider a manufacturing unit with a range of products. Regression analysis within the business intelligence tool helps identify essential product parameters to strategize, and correlation analysis establishes the relationship between time and identified parameters. This analysis helps the organization match the appropriate product to the appropriate time period or season, thus boosting sales.
4) Distribution Analysis: Business intelligence tools should be capable of analyzing massive amounts of quantitative data via categorization into distributed frequencies and groups. The intelligence expected here is facilitating analysis of data density distribution across various logically related or unrelated groups, identifying outliers, quality control, identifying non-linear relationships between different business parameters, and beyond.
For example, business assignments that are tracked using various project management metrics have cost performance index (CPI) and schedule performance index (SPI) as two of the tracked metrics. A large organization could have several hundred projects running simultaneously. To analyze how the business is performing on cost against schedule, data of all projects is categorized into clusters based on CPI versus SPI, and analysis can be done on clusters to derive the relationship between these parameters as well as performance of projects under different clusters.
---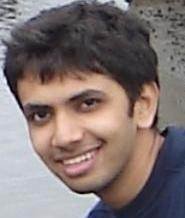 About the Author: Siddharth Mehta works as an associate manager and a technical architect for BI software projects at Accenture Services. He is a recipient of Microsoft's Most Valuable Professional award, and has written extensively on Microsoft BI software on his blog. Prior to Accenture, Mehta was with Capgemini.