VMware hires former deputy director of UK government's cloud computing
VMware hires the former deputy director of the UK government's cloud computing initiative; plus more news in brief.

VMware hires former deputy director of UK government's cloud computing initiative
VMware has bagged itself Andy Tait, the former deputy director of the UK government's cloud computing initiative. The new hire is part of the virtualisation vendor's public sector strategy. Tait previously held a position at the Cabinet Office, as deputy director for G-Cloud, data centre consolidation and the application store programme. The first government cloud initiative was announced last week, when the Ministry of Justice announced some of its departments will share business application that will be hosted on pay-as-you-go cloud infrastructure provided by hosting company Savvis.

Download this free guide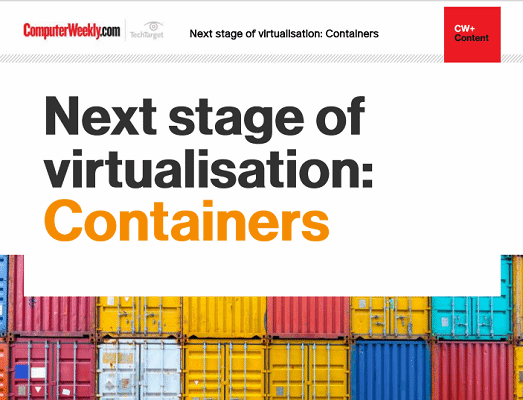 Next stage of virtualisation: Containers
Who doesn't love building blocks? Following the burst of cloud computing, containers are becoming a necessity for all organisational transformation and development. Follow us as we go through the technologies that complement and enhance their use, and outline a first-hand insight into the impact.
For more information VMware click here.
Dell to spend $1 billion on new data centres
Dell has announced that it plans to spend $1 billion over the next the years, as part of its plans to open 10 new data centres. The aim is to expand on its customer support to make it easier to sell hardware, software and services to enterprises. The vendor also revealed that is plans to open 12 new 'global solution centres' this year, with an additional 10 over the next 18 months.
For more information on Dell click here.
Apple grows storage with Isilon systems
Apple has reportedly place a large order for storage technology with Isilon Systems that can support 12 petabytes of scale out storage, according to Storage Newsletter. The publication said the Isilon kit will manage video downloads for iTunes subscribers and attributed the information as coming from "an inside source of the new division of EMC."
For more information on Apple click here.
Node4 cuts ribbons on £8 million Northampton data centre
Data centre provider Node4 has opened a £8 million data centre in Northampton. The Nottingham based designer, Pargon Interiors, completed the 41,000 sq ft site. Paragon also reconfigured the building's shell. The new two storey data centre aims to host Node4's customers' most mission critical applications.
For more information on colocation click here.
Server virtualisation projects causing complications to storage infrastructure, says Ovum
Server virtualisation projects could be causing unexpected complications to storage infrastructures, according to analyst Ovum. Senior analyst Tim Stammers, from Ovum, has said that virtualisation can deliver many benefits, but the technology is not always compatible with organisations' storage infrastructure and in some cases can cause a complete storage overhaul. Stammers said customers should be aware that virtualisation is a continuous process and not a one off job.
For more on server virtualisation click here.
Kayleigh Bateman is the Site Editor of SearchVirtualDataCentre.co.UK
Read more on Virtualisation management strategy