Outlook for BI in the cloud
BI in the cloud is fast penetrating into various sectors. Here is a sneak peek into the trends about BI in the cloud
The cloud has been the most talked about and the hottest trend of the year. Now, business intelligence (BI) in the cloud is being offered as software as a service and data as a service. Market penetration of BI in the cloud is growing at variant paces. Gartner predicts that by 2012, 70% of the global 1,000 companies will host BI in the cloud.

Download this free guide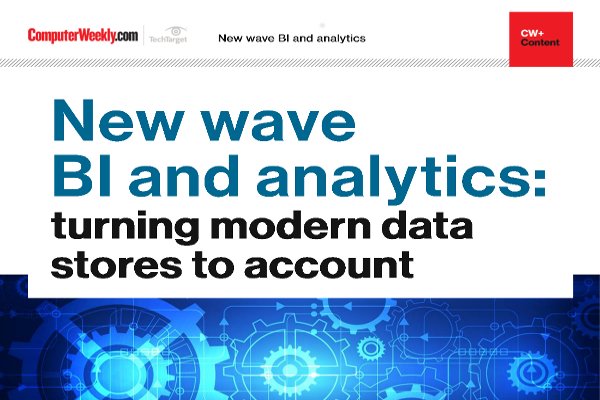 Reimagining business intelligence and data analytics
Discover how organisations are going about their BI and analytics on the newer data stores.
By submitting your personal information, you agree that TechTarget and its partners may contact you regarding relevant content, products and special offers.
You also agree that your personal information may be transferred and processed in the United States, and that you have read and agree to the Terms of Use and the Privacy Policy.
BI in the cloud implies that an organization allows its data to be managed by the vendor and have reports delivered as and when required. One would think that companies want in-house data warehouses; however, the various costs associated with the software are too high, making BI in the cloud a viable option.
BI in the cloud is very attractive from a return on investment (ROI) standpoint. The pay-as-you-go model is lucrative as the maintenance is low. "The cost of storage is reducing. Previously, the cost of storing and accessing gigabyte of data was high, but now multi-terabyte data warehouses are common," points out Shakti Vardhan, head of Data Processing at RMS India.
Three approaches
Organizations of various sizes can explore three options for the adoption of BI in the cloud.
i. Public cloud:
BI in the public cloud is good for small organizations, who outsource a majority of their data, as their core competency is not information technology (IT). These organizations need not make large investments for BI in the cloud. Also, most chief information officers (CIOs) may give light weight data warehousing systems to be managed on the cloud.
ii. Private cloud:
It is essential for CIOs to put their other enterprise applications on the cloud and then look at BI. A BI tool is based on a source system, which resides on the enterprise planning systems. Hence, if the source is not on the cloud, data warehouse will be difficult to manage. This may prompt a CIO to explore BI in a private cloud.
iii. Community cloud:
A community cloud may be used across organizations for collaboration. For instance, if a manufacturer has a lot of suppliers for parts, he could create collaboration amongst them to speed up tasks such as inventory planning, urgent replenishment, and routing of the parts.
The collaboration between suppliers and manufacturers and the use of BI in a community cloud would depend on what needs to be done with the data. However, larger organizations are more vulnerable to security threats and may not consider BI in the cloud feasible for their environments. Public and private organizations, depending upon their cost and security concerns, will vary in behavior.
The evolving marketplace
According to Rajat Patel, Practice - public and private cloud at Synova Innovative Technologies, another aspect that supports BI in the cloud is the choice it provides to companies about what they want to share. A classic example could be the payroll of an organization. An organization may separate its strategic and non-strategic data and choose what it wants to outsource. Expense tracking can be easily managed through the cloud. Many human resources (HR) data services can also be outsourced. An organization may start with smaller applications and then move its critical applications to BI in the cloud.
As the customers become increasingly demanding, the services as well as the infrastructure for storing the information will improve. Hence, the BI in the cloud service providers will have to constantly innovate.
Factors restraining adoption of BI in the cloud
BI in the cloud may offer connectivity and agility benefits to its customers. However, not many enterprise decision makers are willing to adopt BI in the cloud due to security concerns. The CIOs do not want to put decision making systems on the cloud as they include a lot of sensitive information. Data security and availability (uptime) are the other major concerns. However, the CIOs may consider BI in the cloud to upscale and downscale as their needs evolve.
Vendors are not yet pushing for BI in the cloud in a big way, as they realize that the traditional solutions will continue to be around for a while. People will only think of BI in the cloud if all the concerning litigations are in place. One of the greatest inhibitors of BI in the cloud would be data security. There will have to be contractual security, audits and certifications by trusted third parties. However, a couple of years down the line, it will become difficult to say no to BI in the cloud.
The main inhibitor to BI in the cloud is vendor maturity, as unless there is competition, there will not be enough need to address all the concerns. Availability and performance are important aspects CIOs would consider. Cloud services are becoming more reliable as the credibility of vendors is dependent on it.
Investments in such new premises are often well capitalized. This change is an opportunity for leaders to mold more agile and focused IT organizations.
Read more on Business intelligence and analytics