HP and Oracle settle legal spat over Hurd hiring
HP and Oracle have agreed to settle their legal spat over the hiring of Mark Hurd; plus more daily news.

HP and Oracle settle legal spat over Hurd hiring
Hewlett-Packard and Oracle have agreed to settle their legal spat over the hiring of Mark Hurd. HP decided to sue Hurd after the vendor's former CEO joined Oracle as co-president earlier this month. At the time of the announcement, HP claimed that Hurd was breaching his severance agreement. Terms of the settlement weren't disclosed.

Download this free guide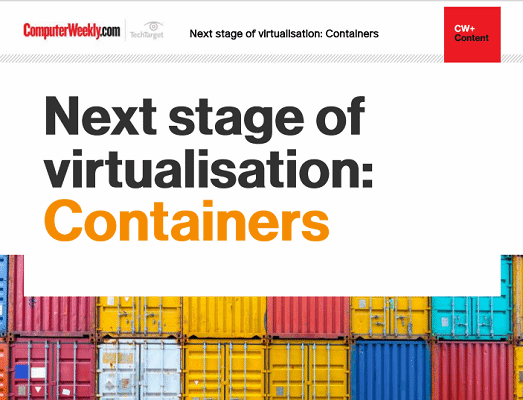 Next stage of virtualisation: Containers
Who doesn't love building blocks? Following the burst of cloud computing, containers are becoming a necessity for all organisational transformation and development. Follow us as we go through the technologies that complement and enhance their use, and outline a first-hand insight into the impact.
By submitting your personal information, you agree that TechTarget and its partners may contact you regarding relevant content, products and special offers.
You also agree that your personal information may be transferred and processed in the United States, and that you have read and agree to the Terms of Use and the Privacy Policy.
NovaStor becomes VMware Tech Alliance Partner
Data protection vendor NovaStor has partnered with VMware. As a VMwareTechnology Alliance Partner, NovaStor plans to exploit the potential of its complete range of NovaBACKUP products. The vendor's portfolio ranges from backup for single workstations and servers in SMEs to solutions for Internet service providers.
AuthenWare is Citrix Ready
Cyber security software provider AuthenWare is now Citrix Ready for use with XenApp. The vendor's offering combines keystroke dynamics with behavioural techniques to create a personal security pattern to recognise authorised users only, thus reducing identity theft, Web fraud and system vulnerability.
New chief marketing officer for Dell
Dell has promoted Karen Quintos to the position of chief marketing officer, as Erin Mulligan Nelson left the company to join software firm Bazaarvoice. Qunitos gets her promotion after 10 years at the company. She was most recently vice president of marketing for Dell's global public business. Reporting to Chairman Michael Dell, she aims to lead brand strategy, global comms, social media, global research, corporate responsibility, agency management and marketing talent development.
Microsoft releases Windows HPC Server 2008 R2
Microsoft has released Windows HPC Server 2008 R2, aimed at traditional HPC markets such as finance, scientific research and modeling operations. The new release is designed to improve integration with applications such as Excel.
Kayleigh Bateman is the Site Editor of SearchVirtualDataCentre.co.uk.
Read more on Virtualisation management strategy