Virtual machines to run 50% of workloads by 2012: Gartner
As of now, 16% of server workloads run on virtual machines. Server virtualization and virtual machines gaining clout in small businesses.
Though almost every other organization has virtualization on its mind, virtual machine deployment figures seem to suggest otherwise. According to IT research firm Gartner Inc., as of now only 16% of server workloads run on virtual machines. Also, workloads running on virtual machines will rise up to 50% of x86 architecture server workloads by the end of 2012, representing approximately 58 million deployed machines across the globe.

Download this free guide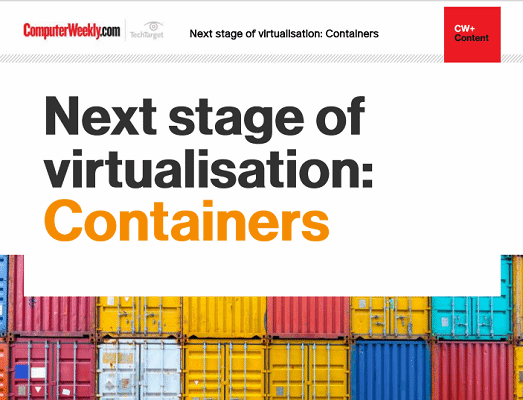 Next stage of virtualisation: Containers
Who doesn't love building blocks? Following the burst of cloud computing, containers are becoming a necessity for all organisational transformation and development. Follow us as we go through the technologies that complement and enhance their use, and outline a first-hand insight into the impact.
By submitting your personal information, you agree that TechTarget and its partners may contact you regarding relevant content, products and special offers.
You also agree that your personal information may be transferred and processed in the United States, and that you have read and agree to the Terms of Use and the Privacy Policy.
Although server virtualization is not currently as widespread as many presume, the market for virtual machines is growing rapidly, especially in the small business sector. According to Tom Bittman, the vice president and distinguished analyst at Gartner, "By year-end 2010, enterprises with 100-999 employees will have a higher penetration of virtual machines deployed than the Global 500. For years, the entry point was simply too high for small enterprises, but increased competition by server vendors has enabled smaller firms to embrace virtualization."
Looking into the future of how server virtualization will evolve, Bittman says it is important to understand that virtual machines are not cloud computing. However, virtual machines enable and forces the same changes required to effectively leverage cloud computing. So virtual machines as such lead inexorably to cloud computing.
According to Bittman, many organizations fail to recognize that the most important changes on the virtual machine front aren't technological, but cultural in nature. "Virtual machines force users to let go of the physical implementations of their services, and deal with their provider in terms of service levels and results. When a provider becomes a cloud computing provider, users need to do a more complete job of describing their requirements in service terms," says Bittman.
Read more on Server virtualisation platforms and management