Google could spark quiet cloud revolution
Security is the top reason most businesses give for not considering cloud-based software applications, but Google may have quietly changed all that.
Security is the top reason most businesses give for not considering cloud-based software applications, but Google may have quietly changed all that.

Download this free guide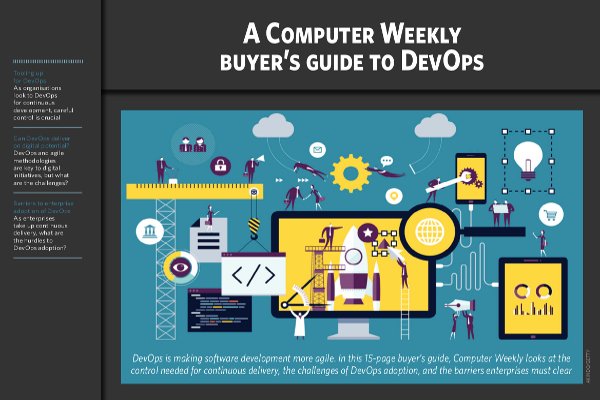 Tooling up for DevOps
Join us as we delve into how DevOps is making software development more agile as well as the control needed for continuous delivery, the challenges of DevOps adoption, and the barriers enterprises must clear.
By submitting your personal information, you agree that TechTarget and its partners may contact you regarding relevant content, products and special offers.
You also agree that your personal information may be transferred and processed in the United States, and that you have read and agree to the Terms of Use and the Privacy Policy.
With little fanfare, the company has released a software development tool that challenges the biggest objection to cloud-based applications.
Google's Secure Data Connector (SDC) software allows businesses to use cloud-based Google Apps to access data behind the company firewall for the first time.
"Previously [this was] a difficult issue to tackle," according to Google engineering manager Brandon Nutter in a company blog.
The SDC is free standards-based software that creates an encrypted link between Google Apps and company data that can now remain behind the firewall.
Oracle has led the way in creating connections for Google Apps to its Siebel CRM software, but any third-party integrators can use the SDC.
"SDC provides the foundations for a serious alternative to paid software applications," says Ray Wang, analyst at Forrester Research.
IT services company Capgemini expects more organisations to consider Google Apps now that it is easier and cheaper to make secure connections to backend systems.
"SDC is important because organisations want to integrate business systems simply and securely," says Andrew Gough, cloud offer development manager at Capgemini.
Big businesses are choosing cloud-based applications to move away from monolithic systems to a more loosely coupled IT, and SDC will make that easier, he says.
Gough says SDC is unlikely to prompt big business to migrate to Google Apps en masse, but with each application or strategy refresh, there will be one more option on the table.
Oracle's support for Google's SDC will also give businesses confidence in Google's infrastructure and encryption and user-authentication processes.
SDC removes one of the biggest barriers to cloud-based applications for many organisations already interested in the benefits of the software-as-a-service model.
Some 24% of organisations in North America and Europe are considering software-as-a-service, while 21% are piloting, deploying or upgrading implementations, according to a survey by Forrester Research.
Wang says SDC makes it more likely for enterprise to adopt Google Apps and potentially other services.
SDC, says Gough, will enable organisations to do what they want without barriers and that will see Google Apps becoming a lot more mainstream.
"At present only around 5% of enterprises are using cloud-based applications, but within five years that will have increased to 20% or even 30%," says Gough.
Given the potential of Google's SDC, its introduction could spark a quiet revolution that will displace traditional software business models in the next few years.
Read more on Web software