Specsavers: gettings a global contract right
Specsavers' framework contract with Fujitsu Siemens Computers, announced earlier this week, points to how global IT contracts can be constructed to match business expansion plans.
Specsavers' framework contract with Fujitsu Siemens Computers, announced earlier this week, points to how global IT contracts can be constructed to match business expansion plans.

Download this free guide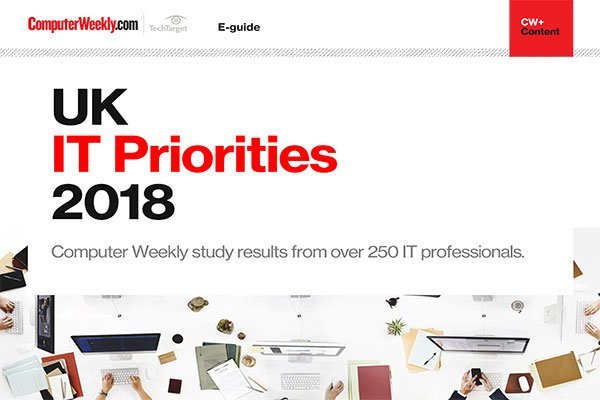 UK IT Priorities 2018 survey results
Download this e-guide to discover the results of our 2018 UK IT Priorities survey, where IT leaders shared with us what they are going to be investing in over the coming 12 months.
By submitting your personal information, you agree that TechTarget and its partners may contact you regarding relevant content, products and special offers.
You also agree that your personal information may be transferred and processed in the United States, and that you have read and agree to the Terms of Use and the Privacy Policy.
The optician retailer has signed a global deal with Fujitsu Siemens Computer to support IT in new stores internationally and refresh legacy systems. The contract has needed to address two issues. First it needs to work globally, in order to support the company's plans to expand into new markets quickly. This is easier said than done, given that suppliers often struggle to offer truly global services agreements.
Second, the contract has to be flexible enough to support the business requirements of individual country managers at Specsavers, whilst allowing them to benefit from the economies of scale that a global deal offers in terms of cost savings.
The framework agreement works a bit like a government contract, laying out broad terms and conditions for a ready-made contract. Contract law will differ country to country.
Paul Woods, global account director at Fujitsu Siemens Computers in charge of the Specsavers account, says, "Every principle for contracting in each country is agreed up front, including preferred rates. We cannot guarantee a uniform price but we do have a target price and critical service level agreements (SLAs). All we do in each country is work out the legal side."
This type of a contract requires careful planning, says Mark Beard, IT project office manager at Specsavers. "There is nothing worse than not trusting the supplier so it is very important for us to have regular contact with the account manager"
Regular meetings with the supplier is critical, according to Wood. This became especially important a few months ago when Woods replaced Jonathan Moore, the previous account manager at Fujitsu Siemens Computer, who had been looking after the Specsavers account for three years.
It was a close relationship according to Moore. "I used to meet Mark Beard two times a week, depending on what was going on." So when he left the account Moore remained in contact with Specsavers until Woods was able to take over control of the account.
There are plenty of lessons IT directors can take away from the way Specsavers has worked with its supplier in this contract. The first concerns working in a global economy. Richard Hannah, managing director of IT practice for EMEA & Asia-PAC at Equaterra, says, "Since very few suppliers are truly global, this type of contract is becoming more common place. It requires both buyer and supplier to be pragmatic and flexible."
Hannah recommends businesses ensure SLAS are suitably detailed. Second, the buyer must be clear on the requirements of the contract. Third, the commercial and legal arrangements are sound, and technology export controls worked through.
"The lesson we have learned is that the contract is all about a partnership with Fujitsu Siemens Computers," says Beard. "We do not try to screw our suppliers. It is important Fujitsu Siemens Computers gets enough value from Specsavers to allow it to invest its best people with us."
Read more on IT outsourcing