MPs rap BBC over £56m system rescue
The BBC is rescuing its troubled Digital Media Initiative, but it will cost an extra £56m, a government watchdog has found.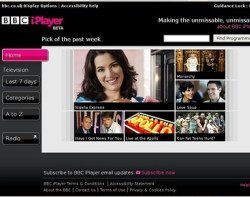 The BBC is rescuing its troubled Digital Media Initiative (DMI), but it will cost an extra £56m, a government watchdog has found.
The BBC signed a seven-year £79m contract with Siemens in an uncontested procurement in 2008. The DMI was to "transform the way in which BBC staff create, use and share video and audio material", the Public Accounts Committee (PAC) said.

Download this free guide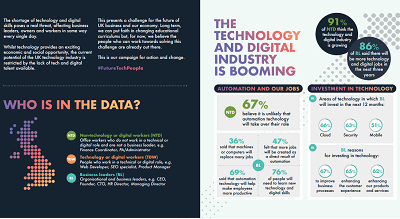 Infographic: How to future-proof UK technology
There is no doubt that the technology industry is booming right now, bringing with it exciting social and economic opportunities. However, there is a real fear that the UK industry may be stunted due to the lack of talent available. This e-guide helps to break down the future fears and expectations of dozens of business leaders and tech workers.
Siemens was to develop new technology to allow staff to manage content efficiently on their desktops and allow audiences greater accessibility to digital content on TV, online and radio. This would also support the BBC's move to Salford, the PAC said.
"The BBC approved the programme on the basis that it would cost £81.7m and deliver benefits of £99.6m," it said. The latest forecasts estimated costs of £133.6m and benefits of £95.4m. This is a net new cost of £38.2m plus £17.1m in lost benefits.
Although it was soon clear Siemens was unlikely to deliver the project, the BBC took two years to sack the contractor under a no-fault agreement and take systems development in-house. The in-house team has since issued four technology updates and is now expected to deliver the system in summer 2011, just six months late, the committee said.
The PAC said the contract had transferred too much financial risk to Siemens. As a result the BBC felt unable to intervene until it was too late, it said.
"By then the BBC had suffered two years of delay and lost £26m in benefits as a result," it said.
The BBC covered these costs by finding £26m of internal cost savings, and negotiated £24.5m of new efficiencies in the Siemens framework contract. "We questioned whether these savings could and should have been identified earlier," the PAC said.
The committee welcomed the BBC's progress to date in developing the technology and looked to it "to share lessons with the wider public sector".
But it said it was "not satisfactory" that the broadcaster did not give the comptroller and auditor general "full and unfettered access" to all the information he required, which delayed his review by eight months.