Japan quake triggers Toshiba share price fall
Japan quake triggers Toshiba share price fall
Shares in the electronics group Toshiba fell sharply in the aftermath of Japan's devastating earthquake and Tsunami.
Toshiba, the world's largest manufacture of flash memory chips, and a major supplier of notebook computers, saw its shares fall by 5.5% after the quake struck on Friday.

Download this free guide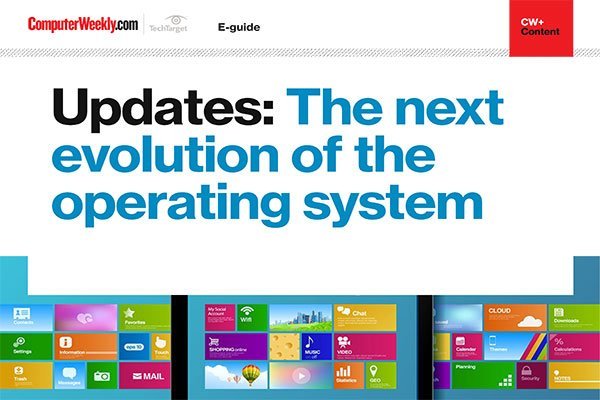 Software Updates: Our latest e-guide is available for your device. Download now?
See how operating systems are evolving with the help of continuous updates and learn about how the Spectre and Meltdown microprocessor flaws have led to improved, more secure processors being released and how Microsoft is evolving its Windows desktop operating system.
By submitting your personal information, you agree that TechTarget and its partners may contact you regarding relevant content, products and special offers.
You also agree that your personal information may be transferred and processed in the United States, and that you have read and agree to the Terms of Use and the Privacy Policy.
Overall, Tokyo's Nikkei share index slumped by 6%, as amid concerns over the economic impact of Friday's events for Japan's leading manufacturers.
The spot price for Nand Flash memory rose sharply on Monday following a brief interruption at Toshiba's flash memory production centre.
The plant at Yokkaichi, is to the south of Tokyo is some 1,000 km from the area worst hit by the earthquake.
Toshiba manufactures digital consumer products, including mobile phones, hard drives, notebook computers, DVD players and flat screens, in addition to flash memory chips.
Over 10,000 people are feared dead after an earthquake measuring 8.9 on the Richter scale struck the North-East of Japan, triggering the tsunami, on Friday afternoon.