Europe tests cyber defences in first regional attack simulation
Europe's cyber security experts are testing their responses today in the first ever pan-European cyber-attack simulation exercise.
Europe's cyber security experts are testing their responses today in the first ever pan-European cyber-attack simulation exercise.
In "Cyber Europe 2010", experts will try to counter simulated attempts by hackers to paralyse critical online services in several EU member states.

Download this free guide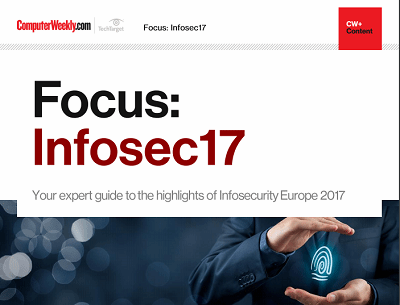 From forensic cyber to encryption: InfoSec17
Security technologist Bruce Schneier's insights and warnings around the regulation of IoT security and forensic cyber psychologist Mary Aiken's comments around the tensions between encryption and state security were the top highlights of the keynote presentations at Infosecurity Europe 2017 in London.
By submitting your personal information, you agree that TechTarget and its partners may contact you regarding relevant content, products and special offers.
You also agree that your personal information may be transferred and processed in the United States, and that you have read and agree to the Terms of Use and the Privacy Policy.
In the exercise, member states will need to cooperate with each other to avoid a simulated total network crash.
All EU member states as well as Iceland, Norway and Switzerland will participate either as active participants or observers.
UK participants in the exercise include the Cyber Security Operations Center, the Department of Business Innovation and Skills and the Centre for the Protection of National Infrastructure.
In the scenario, internet connectivity between European countries will be lost or reduced in all participating countries, limiting access to essential online services.
Neelie Kroes, vice-president of the European Commission for the Digital Agenda will visit the UK's cyber-attack centre during the simulation exercise.
"This exercise to test Europe's preparedness against cyber threats is an important first step towards working together to combat potential online threats to essential infrastructure and ensuring citizens and businesses feel safe and secure online," she said.
The aim of the cyber security exercise is to enhance regional understanding of how cyber incidents are handled and test communication links and procedures in case of a real large-scale cyber incident.
The exercise will also test the appropriateness of contact points in the participating countries, the communication channels, the type of data exchanges over these channels and the understanding that member states have of the role and mandate of their counterparts in other member states.
The event was organised by EU Member States with support from the European Network Security Agency (ENISA) and the Joint Research Centre (JRC).
According to ENISA, the next step will be to identify the gaps and needs in terms of interaction among public authorities, and a public report on the results of the exercise is to be published early in 2011
Today's exercise is due to be followed by more complex scenarios ultimately going from European to global level.
EU-wide cyber-security preparedness exercises is one of the actions set out in the Digital Agenda for Europe to enhance online trust and security.
Read more on IT risk management