IT teams fly in to help Pakistan flood victims
Emergency IT specialists are often the first boots on the ground in a major crisis. While largely behind the scenes, they are a critical part of the mission…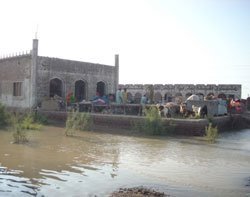 IT teams have been deployed to Pakistan to support the aid effort following the recent flooding.
The charities will be based in Multan in the Punjab Province of Pakistan, building IT communications for surrounding areas.
Télécoms sans Frontières in conjunction with Youth Resources Center is providing a free calling service to people affected by the floods to enable them to contact loved ones. Teams will be equipped with satellite and GSM phones, while volunteers will inform the population of the service in surrounding areas.

Download this free guide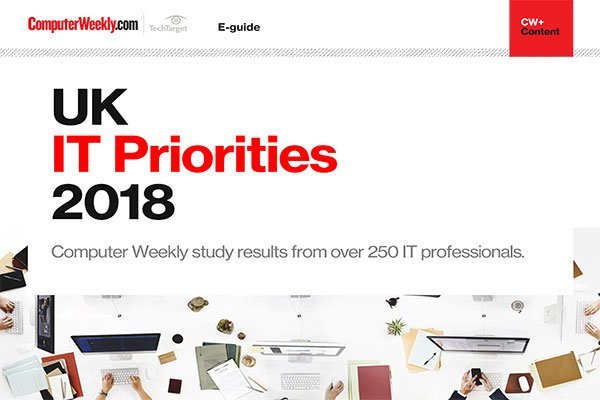 UK IT Priorities results 2018
The forecast for the future is in and, in typical British fashion, it looks like it's going to be cloudy. Our IT Priorities survey has revealed that organisations are planning on making the most of the cloud in the future. Download our IT Priorities results for more insights into the future.
Families sheltered in schools will take first priority, with plans to deploy teams along roads and in other locations where people are sheltered and operations possible. Operations will begin on Friday in the Province of Khyber Pakhtunkhwa, the most affected area.
Meanwhile, the World Food Program's Fast IT and Telecommunications Emergency and Support Team (Fittest) is helping to re-establish satellite and radio-based communications systems necessary to ensure aid workers' safety and deliver food, medicine and supplies.
Adele Waugaman, senior director of a partnership between the UN Foundation and Vodafone Foundation, said, "Emergency IT specialists are often the first boots on the ground in a major crisis. While largely behind the scenes, they are a critical part of the mission."
UN officials say the floods cover an area the size of England, with up to 20 million people affected. At least 1,600 people have been killed, with health officials warning the death toll could rise as water-borne diseases spread.
For more information about the disaster, or how to make a donation, visit the Disaster Emergency Committee's website.
Podcast: Fittest's Dane Novarlic describes some of the challenges humanitarian workers face in Pakistan >>
UN Foundation report: New Technologies in Emergencies and Conflicts: The Role of Information and Social Networks >>
Photo courtesy of WFP/IT
Read more on Networking hardware