How to cut goverment IT procurement costs
The next government will not be short of advice on how to save some of the £13bn it presently spends on IT.
The next government will not be short of advice on how to save some of the £13bn it presently spends on IT.
The 2020 Public Services Trust, a new Royal Society of the Arts think tank, says government should step back from large-scale IT procurement and focus instead on facilitating interoperability between local systems.

Download this free guide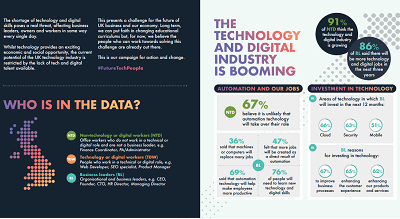 Infographic: How to future-proof UK technology
There is no doubt that the technology industry is booming right now, bringing with it exciting social and economic opportunities. However, there is a real fear that the UK industry may be stunted due to the lack of talent available. This e-guide helps to break down the future fears and expectations of dozens of business leaders and tech workers.
Its idea is to make it easier to share personal and other data between local and central departments, as well as with the public, where appropriate. This would reduce data capture and duplication costs, and speed up the provision of services to citizens, it said.
More concretely, the Institute of Directors (IoD) recommends setting up specialist industry and regional procurement hubs to simplify and co-ordinate government purchasing.
It said there were probably several thousand public sector procurement organisations, 40,000 procurement points and 40 buying agencies/consortia. This all led to "massive duplication" and high costs. Very few that used identical or similar products and services such as legal services, IT, human resources co-ordinated their purchase or outsourcing, it said.
"There is constant reinvention of the wheel," the IoD said. "Instead of integrating their buying and outsourcing, hundreds of public sector organisations are each wading through a morass of contract terms and conditions, procedures, processes and interpretations of procurement law."
It said the government could save "several tens of millions" of pounds a year by integrating the purchase of IT licences for human resources and other back office functions.
The IOD suggested recreating the Central Communications and Telecommunications Agency to specialise in IT and network purchases. It would work under the leadership of the Office of Government Commerce.