35 countries could be monitored for piracy
Copyright holders in the US have called for 35 countries to be put on a watch list for piracy and counterfeit activities.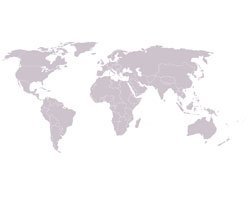 Copyright holders in the US have called for 35 countries to be put on a watch list for piracy and counterfeit activities and have singled out 10 for priority action.

Download this free guide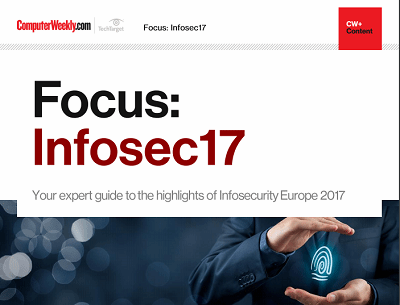 From forensic cyber to encryption: InfoSec17
Security technologist Bruce Schneier's insights and warnings around the regulation of IoT security and forensic cyber psychologist Mary Aiken's comments around the tensions between encryption and state security were the top highlights of the keynote presentations at Infosecurity Europe 2017 in London.
The high-priority countries include China, which was accused of cyberspying in January when it emerged that 30 US firms had been targeted by Chinese hackers intent on breaking into computer systems to steal company secrets.
In a submission to the US Trade Representative (USTR), the International Intellectual Property Alliance (IIPA), a coalition of US trade associations, urged greater efforts to stem copyright theft. This would protect industries worth an estimated $889bn, 6.44% of the US GDP in 2007, and 5.6 million workers who earn on average 30% more than other workers, it said.
The IIPA is made up of seven trade associations, including the Business Software Alliance, that represent over 1,900 US companies that produce copyright material.
It said the Chinese enforcement system did too little to deal with widespread piracy of software, online theft of music, movies, books, journals and entertainment software, or the piracy of books, CDs, DVDs and other hard goods. "Low fines and an inadequate number of criminal cases have failed to deter piracy."
The IIPA said China skewed the market against legitimate US businesses, which contributed to "an unfair environment in which pirates, or companies which provide access to infringing materials, are permitted to operate".
It said some limits on market access were aimed at forcing US firms to transfer their intellectual property and technology to Chinese entities.
The IIPA's Eric Smith said business worth $126bn a year in foreign trade was at risk. "With the US economy continuing to shed jobs, our government needs to redouble its efforts to stem massive global theft of US copyrighted works in physical form and on the internet."
He praised the US government for its efforts to get a controversial multilateral Anti-Counterfeiting Trade Agreement (ACTA). He said piracy and counterfeiting created barriers to entry in markets that tolerated them, and higher standards of enforcement and greater cooperation among governments are necessary to lower these barriers and to promote global economic recovery.
IIPA's recommendations
Priority watch list
Watch list
Section 306 monitoring
Other countries/territories deserving special mention

Argentina

Canada

Chile

Costa Rica

India

Indonesia

Mexico People's Republic of China

Philippines

Russia

Belarus

Brazil

Egypt

Greece

Hungary

Israel

Italy

Kazakhstan

Kuwait

Lebanon

Malaysia

Pakistan

Peru

Poland

Romania

Singapore

Spain

Tajikistan

Thailand

Turkey

Turkmenistan

Ukraine

Uzbekistan

Vietnam

Paraguay

Hong Kong

Saudi Arabia

Switzerland

Taiwan
Read more on IT risk management