The IT Blog Awards 2009 winners
Did Stephen Fry win Twitter user of the year? Who's the 2009 blogger of the year? All these questions have been answered.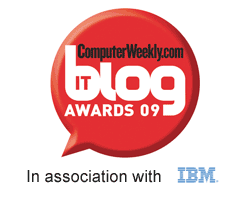 Download this free guide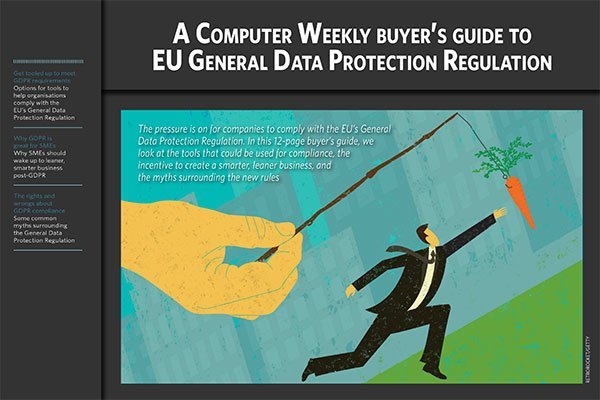 Computer Weekly's buyer's guide to GDPR compliance
This 12 page buyer's guide gives you the tools you need to get up to scratch with GDPR compliance and to understand the mythology surrounding the new rules.
The Blog Awards 2009 ceremony, in association with IBM, was held at Shoreditch house in London.
Below you will find a list of the winners and runners up as weel as a slideshow.
Videos and photos will go up shortly.
CIO/IT director
Winner: Capgemini – CTO Blog
Runner up: CIO Blog – Peter Birley
IT consultant and analyst
Winner: ITP Report – Alim Ozcan report
Runner up: The IT Skeptic
Individual IT professional male
Winner: Steve Clayton - Geek in disguise
Runner up: TechHead
Individual IT professional female
Winner: Flynny's blog - EMC Consulting
Runner up: A girl's guide to Project Management
Company/corporate: large enterprise
Winner: Technology blog - Capgemini
Runner up: TechCrunch
Company/corporate: SMEs
Winner: Girls'n'Gadgets
Runner up: The Symbian blog

Project management (including methodologies, e.g. Agile)
Winner: A girl's guide to Project management
Runner up: ZDNet – IT project failures – Michael Krigsman
Sustainable and green IT
Winner: Greenbang
Runner up: Kate Craig-Wood – Kate's Comment

IT security
Winner: Graham Cluley's Blog Sophos
Runner up: Countermeasures
Open source in business
Winner: BrianTeeman.net
Runner up: ComputerWorld UK – Open Enterprise

IT Twitter user of the year
Winner: @gcluley
Runners up: @stephenfry and @rickmans

Best of the Best 2009

Winner: Graham Cluley's Blog Sophos
Read more on E-commerce technology