Video: Smart lego gives touchscreens the 3D view
Smart building blocks combined with Microsoft's Surface interactive table-top computer have taken touch-screen interaction into the third dimension, which engineers or architects could use them to develop designs.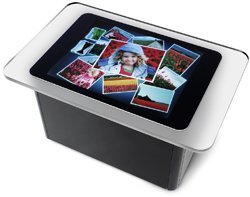 Smart building blocks combined with Microsoft's Surface interactive table-top computer have taken touch-screen interaction into the third dimension, which engineers or architects could use to develop designs.

Download this free guide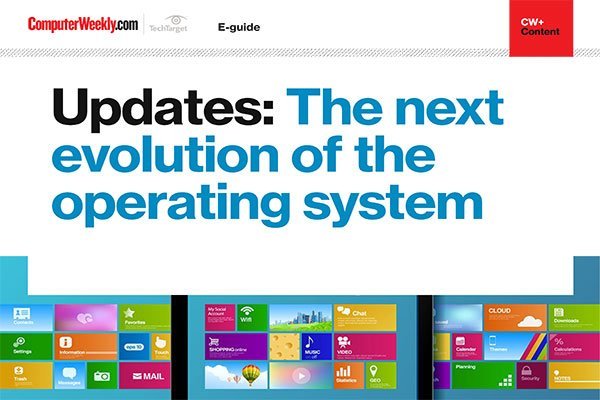 Software Updates: Our latest e-guide is available for your device. Download now?
See how operating systems are evolving with the help of continuous updates and learn about how the Spectre and Meltdown microprocessor flaws have led to improved, more secure processors being released and how Microsoft is evolving its Windows desktop operating system.
By submitting your personal information, you agree that TechTarget and its partners may contact you regarding relevant content, products and special offers.
You also agree that your personal information may be transferred and processed in the United States, and that you have read and agree to the Terms of Use and the Privacy Policy.
Touch screens are becoming standard for smartphones and beginning to appear in personal computers too: last year, Microsoft launched Surface, a computer in the form of a table with a touch-screen top. But, as the name suggests, touch screens only work with direct contact.
Now, Patrick Baudisch, Torsten Becker and Frederik Rudeck at the Hasso Plattner Institute at the University of Potsdam in Germany have lifted the interaction away from the screen. When their building blocks, or Luminos, are stacked to form complicated structures on top of a Surface screen, the computer can map the building as it grows.

Vertical hold
Each Lumino block has a pattern on its base that identifies its 3D shape, and the Surface table can read them using its four internal cameras that peer up at the acrylic top. That means the computer can build up a 3D picture of what lies on its surface.
The Luminos can also make themselves known to the Surface when they're stacked up, however. They are packed with fibre-optic threads that ferry the pattern of any block placed on top of another down to the screen. So, although a second storey Lumino isn't in direct contact with the touch screen, the computer knows it's there (see video).
As blocks stack up, the risk increases that the patterns from different layers of Luminos will become too jumbled for the screen to interpret. But the fibre-optic bundles are angled so that the pattern visible to the screen at the bottom of a stack includes parts of the patterns of all its blocks. That can allow the screen to recognise stacks up to 10 blocks high.

No limits
"Many people think of table tops as flat – surely one of the reasons why Microsoft opted for the name 'Surface'," says Baudisch. "We, in contrast, think of the table much more broadly. With Lumino we explore the table as a platform for any type of tangible interaction – here a three-dimensional world."
Earlier attempts to make similar things possible have typically required the building blocks to contain electronics and batteries, says Baudisch. That imposed "huge requirements on logistics and maintenance, making it all but impossible to go beyond simple toy applications," he says. "Luminos will allow designers of tangible applications to bypass these limitations."
Jan Borchers at RWTH Aachen University in Germany has worked on table tops that recognise objects in 2D. "The fundamental benefit of these tangibles on table tops is that users can feel them when operating them," he says. Previous generations of computers relied simply on "an eye to watch the computer screen and a few digits to press keyboard and mouse buttons. This is now changing, as embedded computers are becoming ubiquitous."
Although the Lumino blocks are only prototypes at present, Baudisch thinks further development could produce a tool for engineers or architects. "For example, the Lumino construction kit application [shown in the video above] demonstrates how the table can critique constructions and suggest how to improve them."
Video: Microsoft Surface can make you healthy