Ordnance Survey: Insurance industry can harness big data analytics
Harnessing the power of big data presents insurers with a business opportunity. But is this industry ready for it?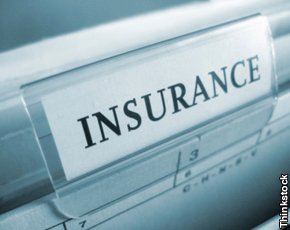 Big data refers to a mass of information held digitally that is so large that it is difficult to analyse, search and process.
Insurers already hold vast amounts of data, but now they can gather even more from new sources such as GPS-enabled devices, social media postings and CCTV footage.
The key to unlocking this is through data analytics, the process of examining large amounts of data of a variety of types to uncover hidden patterns, unknown correlations and other useful information.
Such information can provide competitive advantage and result in business benefits, such as more effective marketing and increased revenue.
Premiums can be better correlated to risks, something particularly pertinent now given the impending arrival of Solvency II. If risk-based capital can be calculated more accurately, this influences the minimum amount of capital that needs to be held.
More on data analytics in financial services
To find out how switched on are insurers when it comes to analysing data on a substantial scale, Ordnance Survey and the Chartered Insurance Institute worked jointly on a report and survey: The Big Data Rush: How Data Analytics Can Yield Underwriting Gold.
Some 242 underwriters were questioned about their data challenges and 220 members of the Chartered Institute of Loss Adjusters were asked about the data they collect and how underwriters could better exploit this.
Overall, the results showed the insurance industry is already well aware of the transformative power of big data – and also of the challenges it faces in getting the most out of it.
Big data rush findings
82%

of respondents believe those insurers that do not capture the potential of big data will become uncompetitive.

96%

of respondents say the digitally enabled world will see the emergence of new risk rating factors.
Motor (

88%

), household (

76%

) and health (

60%

) are the insurance lines where pricing accuracy could be transformed by big data pricing models.

Nine out of 10

respondents said access to real-time claims data would help price risk more accurately.

68%

said real-time location-based data could revolutionise understanding of cumulative risk exposure in motor.

86%

agree that the key to making best predictive use of big data is to be able to analyse data from all sources together rather than separately.

88%

agree that linking information by location is key to usefully combining disparate sources of big data.

Download this free guide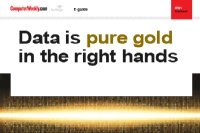 Data is pure gold in the right hands
In this e-guide, read about the power of data against money laundering, and how to get the skills to turn data into gold.