Integrated business services address enterprise MDM, analytics
Accenture contends that integrated business services joined to master data management (MDM) can create an enterprise-wide master data, reporting and analytics capability
Master data management (MDM) is not a new idea, but the concept of enhanced reporting and analytics for improved business insights continues to gain strength.
Many organisations have made significant investments in master data, reporting and analytics to improve their knowledge of customers, reposition their products in the market, drive more profitable sales, better manage their resources, and, ultimately, deliver better financial performance.
This interest and investment in master data management is taking place as shared services organisations are placed under increasing pressure to provide a higher level of service – particularly those that can deliver more strategic value for the business.
Those that have evolved their shared services to deliver integrated business services (IBS) are often then able to deliver higher-value services on an enterprise-wide basis in a consistent, high-quality and cost-competitive manner.
Enterprise-wide master data, reporting and analytics function
These two concepts – integrated business services (IBS) and master data management (MDM) – can, when properly aligned, create an enterprise-wide master data, reporting and analytics capability. Such a capability can support, not only individual business units, but the entire organisation, as it uses data to outmanoeuvre and outperform its competition.
IBS and MDM can, when properly aligned, create an enterprise-wide master data, reporting and analytics capability
While efficiencies in people, processes and technology could build a convincing business case for providing master data, reporting and analytics capabilities as a service within the IBS organisation, even greater value may come from the insight such an arrangement can deliver.
Organisations can achieve dramatic benefits by implementing a cross-functional and/or cross-unit master data, reporting and analytics capability.
A national retail chain, for example, implemented such a capability across finance, operations, human resources and supply chain functions. As a result, the company obtained metrics and insight down to the individual store level, with actionable information that could be used to grow revenues and improve operating income. Benefits included inventory reductions, improved staff retention, better compliance and increased customer satisfaction.
Rogue business unit master data
Even with a strong corporate governance structure, an enterprise can face a high risk of data quality problems when functions and business units develop their own master data, reporting and analytics capabilities. When different business units maintain control over how they use and report on information, they may present data that reflects their own business unit in the most favourable manner, using unique formats or views, non-standard time periods, revised data definitions or other methods.
Such approaches may help the units in the short term, but then spend time proving the underlying data and analytics to corporate, while corporate decision-makers struggle with disparate data presentations that can lead to different conclusions.
More on enterprise MDM
Enterprise MDM begins with strategy formulation and 'small wins'
MDM for the Enterprise podcast series
Establishing master data, analytics and reporting as a service within the IBS organisation can mean that governance and management of data across the organisation falls under the responsibility of one data owner. Such a streamlined approach can pave the way towards creating "one version of the truth" – still the gold standard for corporate data management.
In the IBS model, there is central responsibility for maintaining data consistency across the organisation and for gaining cross-functional agreement before changes are made.
Such clear ownership can help guard against the proliferation of multiple data sources across a company. Because IBS is designed to impose accountability, it can provide considerable incentives to maintain established standards, promoting an environment in which individuals involved in the set-up and maintenance of master data elements are educated in the proper use of such elements.
The IBS model can also help centralise data quality management, contributing to a reduction in the number of ad hoc reports a company produces and a common data view for all who use it. Common, shared reports with key measures from multiple functions can enable better decision-making.
Organisations continue to focus on developing data-driven business insight. Embedding the master data, reporting and analytics capability within an IBS structure can enable companies to make uniform data governance, quality and standards available to the entire organisation. This can help drive efficiencies, improve processes and encourage innovation.
Critically, it can push the organisation towards sharing the elusive "one version of the truth" across business units and functions. When this unified version of high-quality data is combined with third-party data, it can become the foundation for new insights and new avenues for higher performance.
---
About the authors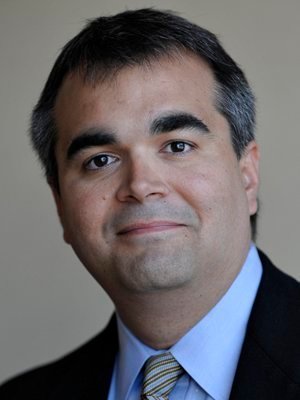 Dan Baldor (above) and Aneel Delawalla (below) are executives in the Finance & Enterprise Performance consulting group at management consulting, technology services and outsourcing company Accenture.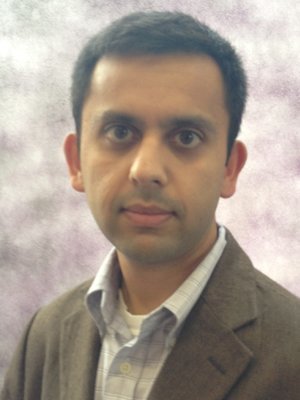 ---
Image (top): George Doyle/Thinkstock
Read more on Master data management (MDM) and integration