Luxury smartphone maker Vertu, chooses Android over Windows for its OS
According to the BBC
, exclusive smartphone maker, Vertu, has chosen Android over Windows for the operating system on its new luxury smartphone costing almost £7,000.
The device comes with a titanium frame and sapphire screen.
However, the designer told the BBC that it was not 4G enabled, which is not exactly a long-term investment.
The company told the Beeb that it had chosen Windows over Android as it had a more established ecosystem.
"Your device will have to integrate with other devices. I think the Windows phone will have success but it is still a relatively small market share. At the moment it doesn't have the global reach of Android – which is about 60% of the market," said chief executive Perry Oosting.
However, 7,900 euros (£6,994), is small change compared the Vertu Signature Cobra at £167,567. No camera, no touchscreen and only 1MB of internal memory. Not a good start. The Signature Cobra was designed by French jeweller Boucheron and only 8 were made. The phone features one pear-cut diamond, one round white diamond, two emerald eyes and 439 rubies, although if you aren't particularly fond of rubies, Vertu also offer a ruby free handset for £62,162.
The Vertu Diamond is another luxury phone from the company, which would have set you back around £63,620.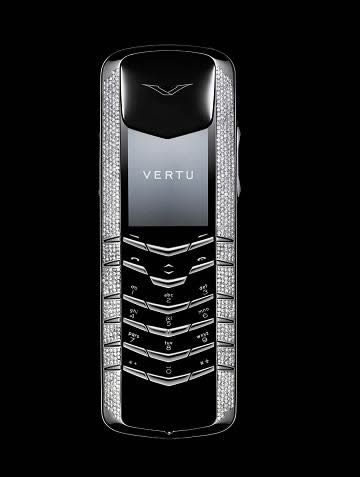 Read more: