Security breaches reach highest ever levels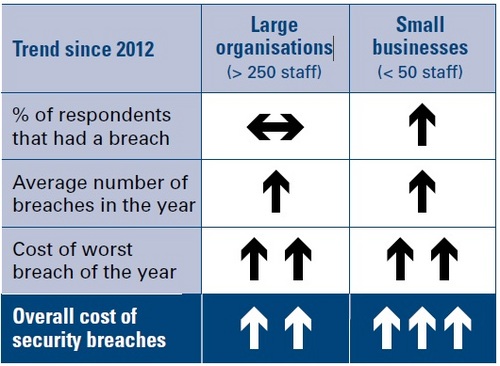 The number of security breaches affecting UK business continues to increase, according to the UK government's annual cyber security survey. The rise is most notable for small businesses; they're now experiencing incident levels previously only seen in larger organisations.
You can download the full results of the study here.