Aruba offers a beacon of code hope for location-based developers
When we say Aruba, we now say Aruba, a Hewlett Packard Enterprise company. The networking solutions firm's corporate status may have changed, but the brand appears to have made it through intact and the firm now started to be more vocal about its product and service releases.
In the product aisle, there's Aruba Mobile Engagement which includes the introduction of the 'industry's first' cloud-based beacon management solution designed for multivendor Wi-Fi networks & beacon analytics.
App developer
In the 'initiative' division — Aruba says it has expanded its app developer partner programme for the Meridian Mobile App Platform.
But what kind of development is this? — this is software engineering to accelerate development around location-based mobile apps.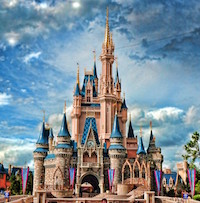 On the road to Disneyworld
If you happen to pass through Orlando International Airport you may have been a user of Aruba Mobile Engagement powered by Aruba Beacons and the Meridian Mobile App platform.
It's all about interacting with users via their mobile devices based on the customers' in-venue location and their personalised preferences.
According to a press statement, "As the Aruba Mobile Engagement solution grows in popularity, deployments are growing larger in scale, increasing IT management complexity and challenges. The new Aruba Sensor is designed to dramatically reduce this IT overhead, making it easy to manage all beacons from a single location. Aruba estimates approximately 48 hours of time savings in a 1,000 beacon deployment during a single maintenance window."
38 million Mickey & Donald fans
Orlando International Airport (MCO) which hosts nearly 38 million travellers annually, implemented Aruba's Mobile Engagement solution in late 2014 and has since seen over 26,000 downloads of its MCO mobile app.
"The 1200+ Aruba Beacons deployed throughout our terminals have allowed us to provide travellers with indoor navigation to airline check-in, gates, baggage claim and hundreds of other locations including elevators and restrooms," said John Newsome, director of information technology for Greater Orlando Airport Authority.
"Our mobile app not only provides navigation and important airport and flight-related information, it also helps drive sales for our concessionaires and retailers by providing both their location as well as links to their own websites for more in-depth information on their offerings such as menus for our restaurants."
CADA ba-da-bing
The firm says that Aruba Meridian is designed to power an unlimited number of location-based applications — and so the only barriers to entry are the creativity of mobile app development partners and a strong partnership with IT.
To attempt to remove these obstacles and accelerate the development of new mobile apps, Aruba's partner program is intended to allow both Independent Software Vendors (ISV) and Custom App Development Agencies (CADA) to use the Meridian Mobile App Platform quickly.