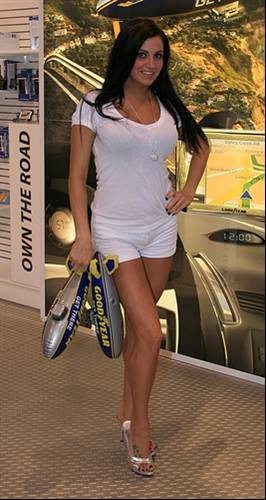 Source:
matze_ott on flickr
Tip no. 1: Opening lines - A guide to Booth Babe survival
In the real world, you strike up conversation with things like 'hello' or 'hi' but if you're a Booth Babe, this just won't do. You need to come up with a compliment too! A favourite is 'Hey handsome' which is also good because it has alliteration which is nice on the ear.

You may think this is silly and won't work but trust me girls, these men are easily pleased.
Here at Computer Weekly, we get invited to a lot of technology shows and at each show we find a bevvy 'Booth Babes', the slang term for promotional models, on the stands trying to sell products. To help these girls brave the tech industry's finest, we've created a survival guide.
>> Read also: Why "booth babes" reveal the technology industry's sexism