As an information security professional for more than 25 years, I have absolutely no problem with outsourcing ANY IT security function EXCEPT logs and records.
The end goal of IT security should be exactly the same as it is for IT – to become invisible. Like electricity, IT infrastructure's evolutionary objective is to become an invisible "point of service" deliverable.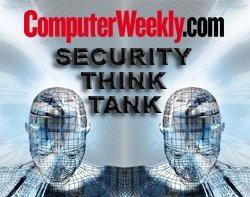 In the US in the 1930's companies employed Vice Presidents of Electricity. These roles were critical because electricity was generated on site and if it failed – companies lost money. Electricity VPs were key board members until of course electricity came on to commercial grids and became a point of service product. When it did, needless to say the role of Electricity VP quickly disappeared. The analogy can be found in virtually any technology. The goal of technology is to become invisible. Cloud computing is the clearest evidence of this evolutionary trajectory and IT security must follow suit.
Trust must become a commercial deliverable if we are to move forward. Until then, security will always be a "bolt on". Consequently, I think we should actually encourage the outsourcing of IT security requirements. The sooner we do this, the sooner the market will respond and provide integrated security solutions giving terms like "security by design" real meaning.
Meanwhile, I wouldn't hesitate to outsource the most sensitive of IT security functions under strong service level agreements clearly detailing legal liability responsibilities and consequences. The key is to implement effective quality control measures on the service provider's deliverables.
Richard Hollis is a member of the ISACA Government and Regulatory Advocacy subcommittee
Read more about IT security outsourcing
Security Think Tank: Start with capability gap when outsourcing security
Security Think Tank: Outsourcing of IT security is not for everyone
Security Think Tank: No one-size-fits-all approach to security outsourcing
Security Think Tank: Business cannot outsource accountability
Email Alerts
Register now to receive ComputerWeekly.com IT-related news, guides and more, delivered to your inbox.
By submitting your personal information, you agree to receive emails regarding relevant products and special offers from TechTarget and its partners. You also agree that your personal information may be transferred and processed in the United States, and that you have read and agree to the
Terms of Use
and the
Privacy Policy
.
This was first published in May 2012