HaywireMedia - stock.adobe.com
UK government sets to work on replicating the Digital Marketplace model overseas
Government procurement chiefs and digital champions share details of the work being done to help export the principles of the Digital Marketplace overseas
The UK government has revealed details of the work it is doing to help other countries replicate the success of the Digital Marketplace in their territories and streamline their ICT procurement policies.

Download this free guide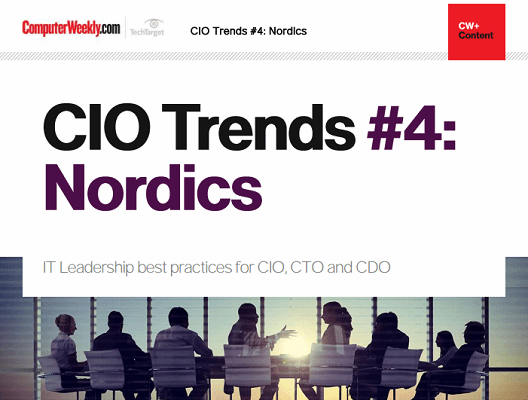 Cloud computing getting top budget in 2017: Nordics and their priorities
What are your peers in the Nordics region looking to spend their budget on in 2017? Unsurprisingly, cloud computing is one of the biggest draws and more than half of CIOs in the region will spend more on cloud technologies this year than they did in 2016.
By submitting your personal information, you agree that TechTarget and its partners may contact you regarding relevant content, products and special offers.
You also agree that your personal information may be transferred and processed in the United States, and that you have read and agree to the Terms of Use and the Privacy Policy.
Speaking at the Open Procurement for a Digital Government event in London, Caroline Nokes, the minister for government resilience and efficiency, said funding is already in place to support efforts to make the Digital Marketplace model accessible to overseas governments.
"We've already secured funding from the Foreign and Commonwealth Office's Anti-Corruption and Prosperity Fund to develop plans to scale the Digital Marketplace to more countries around the world," said Nokes.
"In doing so, not only do we support emerging economies to deliver public services and reform their digital technology procurement, but we also generate more business opportunities where UK supplies can export their expertise."
The push for overseas expansion and exportation of the Digital Marketplace is in direct response to the success the procurement hub has had to-date in making the procurement of IT services and skills more efficient and cost effective for public sector organisations.
"Our most recent data shows public sector spend through the Digital Marketplace is continuing to rise and, since 2012, public sector bodies have spent £2.6bn with businesses of all sizes through the Digital Marketplace," she said.
£1.2bn of this sum has been used to purchase services from SME suppliers, with £1.39 of every £3 spent through the Marketplace going to small to medium-sized businesses. "Having demonstrated the success of our approach in the UK, we're working internationally to extend the opportunities presented by the Digital Marketplace," she said.
Read more about public sector procurement reform
This has already seen the UK work closely with the Australian government to help assist with the roll-out of its own Digital Marketplace, as well as procurement chiefs in Canada, Chile and New Zealand.
"This is creating opportunities for UK businesses who have demonstrated their ability to supply to the domestic government market, and can now share their expertise and extend their skills by working the export market," she said.
Digital Marketplace director Warren Smith is acting as the liaison for the discussions taking place between the UK and other overseas governments, and assisting them with their attempts at ICT reform through monthly, virtual meetings.
"The idea is to mobilise around the idea that procurement can be better and more in the service of the public good," he said.
The hope is, in time, these conversations will lead to the creation of a "Playbook" for ICT procurement reform that any government can use for inspiration on how to overhaul their IT purchasing processes.
Public sector market watchers have speculated for some time now about the viability of replicating the Digital Marketplace model in other countries, particularly when it comes to helping other countries make the path to cloud services procurement easier.
As previously reported by Computer Weekly, ex-Cabinet Office Crown representative Stephen Allott floated the idea in March 2016 of rewriting the G-Cloud OJEU contract notice as means of opening up the framework to all 28 EU member states.
Read more on Infrastructure-as-a-Service (IaaS)