ake78 (3D & photo) - Fotolia
UAE telco Etisalat to pilot 5G
CTO says company is committed to trials and commercial launch of 5G in the UAE and the rest of the Middle East
This Article Covers
RELATED TOPICS
United Arab Emirates (UAE)-based Etisalat is to pilot 5G next year, and plans a commercial roll-out in the Middle East in 2019.
As the telecommunications sector continues to evolve rapidly in a changing Middle East and Africa (MEA) market, telcos are looking for innovative technologies to provide the kind of home and business connectivity customers now expect.

Download this free guide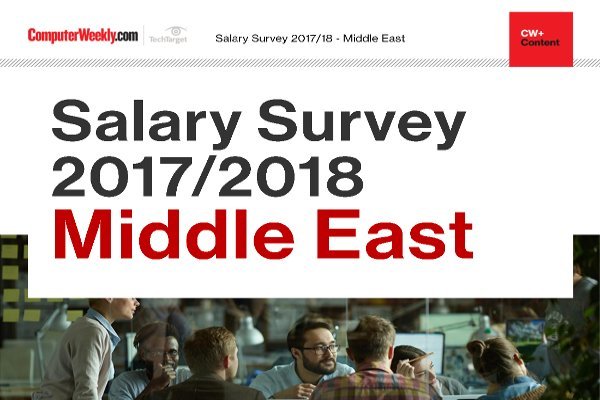 2017/18 Salary Survey - Middle East
Compare your salary and career progression with over 200 IT professionals with Computer Weekly's 2017 UKI Salary Survey.
By submitting your personal information, you agree that TechTarget and its partners may contact you regarding relevant content, products and special offers.
You also agree that your personal information may be transferred and processed in the United States, and that you have read and agree to the Terms of Use and the Privacy Policy.
Telecoms infrastructure is seen as a national asset, and users increasingly expect connectivity to be delivered as a utility, like power and water. But in most countries in the Middle East, telecoms services are delivered by the private sector.
Hatem Mohamed Bamatraf, chief technology officer at the Etisalat Group, said that with 5G being prepared for commercial roll-out in 2019, the company is committed to trials and commercial launch in the UAE and the rest of the region.
"We signed an agreement with Qualcomm during the Mobile World Congress this year to advance 5G and bring it forward," he said. "We remain committed to doing a proof of concept in 2018 and hopefully commercial launch by 2019 before the Dubai Expo 2020."
With 5G technology promising better connectivity, enhanced latency and greater throughput than current wireless technology, the opportunities offered by 5G are considerable, but the preparations for it are complex, he said.
To help Etisalat bring 5G trials forward, the group has developed a technology strategy that revolves around innovation and is called Coders, which stands for connected, open to the future, delightful, efficient, responsive and smart.
Bamatraf said the main aim of the Coders strategy is to help the group tackle some of the challenges the telecoms industry is facing at regional and global level. "Getting our customers connected to the world is a core function for the company and 5G forms an important part of this strategy," he said.
"5G is one important aspect of that strategy, but the internet of things, machine-to-machine, smart cities and technologies such as low-power wireless access and 4G evolution also form part of the strategy."
Regional alliances
Bamatraf said Etisalat is also committed to developing regional alliances with other service providers in an effort to advance the MEA telecoms market. "That is why we have also committed to having a very active role in 5G readiness and preparations, not only in doing the proof of concept but actually participating in creating standards and pushing the spectrum at the standardisation body," he said. "We have a lot of discussions going on with a number of key players in the 5G space.
"5G is an exciting technology that will open up opportunities not just in the telecoms industry, but other sectors as well. Our aim is to encourage other businesses and the developer community to partner and bring their services to telecom providers so that the offerings they develop begin to have a positive bearing on the whole industry."
Bamatraf said alliances and broader industry participation in advancing the telecoms segment are important because of the challenges the sector has faced over the past 10 years. "The whole industry acknowledges that the telecoms segment is undergoing huge transformation and growth stagnation," he added.
Part of the reason for the sector's challenges has been the declining spend on mobile as a percentage of GDP across the world from 2010 to 2016, he said. "I believe this strengthens my opinion that we are faced with challenges to grow the business, and 5G and technology innovation is what is actually required in the region to overcome some of these hurdles."
Bamatraf stressed that the industry requires innovation and continuous invention. "We are witnessing a challenge in terms of growing our business and usually when you have challenges in terms of growing your top line, then the focus turns to efficiency and cost-cutting," he said. "Unfortunately, we are at that stage right now and it is not just Etisalat but most service providers in the region and around the globe are going through the same problems."
The Etisalat Group has more than 160 million subscribers, and 3G has the biggest share of its network, followed by LTE. The biggest penetration by Etisalat's fibre network is in the UAE, where coverage to homes is 93.7% of the population.
Regional plans for digital transformation in the Middle East rely on telecoms operators to create infrastructure and connect users. But Bamatraf pointed out that telecoms operators have to balance the demands of national development with their own commercial aims and the need to generate profits to invest in future technology.
Read more on Information technology (IT) in the Middle East