Trio of English universities pilot data analytics course
Cranfield University, the University of Central Lancashire and the University of Leeds trial one-day course with support from Tableau
Cranfield University, the University of Central Lancashire and the University of Leeds are piloting a one-day data analytics training course for students and teachers.

Download this free guide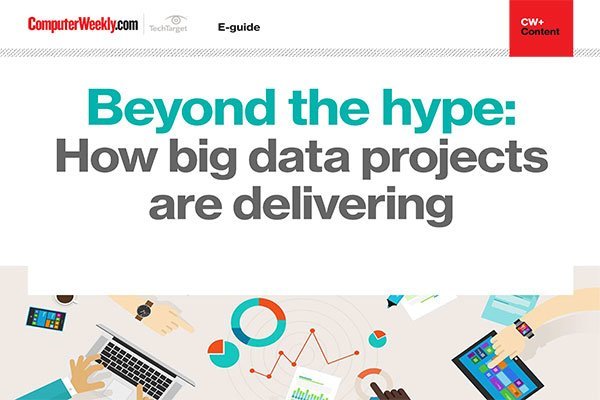 6 high profile examples of Big Data improving operations for corporations
This e-guide collates a group of examples of big data technologies in use, such as how Mercedes-AMG Petronas Motorsport are looking to gain an edge on the competition in the Grand Prix season. Also see how big organisations are managing their big data operations and their data analytics programmes and teams through some high profile case studies.
By submitting your personal information, you agree that TechTarget and its partners may contact you regarding relevant content, products and special offers.
You also agree that your personal information may be transferred and processed in the United States, and that you have read and agree to the Terms of Use and the Privacy Policy.
Data visualisation company Tableau is providing material for the course created by its research and development staff, according to Thierry Driver, the supplier's academic programs co-ordinator.
He said the firm had conducted some research in February this year among 1,000 recent UK graduates. This found the graduates to be indifferent to data analytics skills: 40% thought data analytics skills would be essential to their future careers, said Driver.
Driver referred to social networking company LinkedIn's recent discovery that "statistical analysis and data mining", taken together, made up the number one skill to land a juicy job in the UK. "That was one of the reasons that pushed us to create this course," he said.
The University of Central Lancashire and Leeds University have been using Tableau in their courses "for a long time", said Driver. "Not just in computer science, but, for example, in economics at the University of Central Lancashire. And among postgraduate students as well as undergraduates."
And England is a step ahead of Driver's native France in data analytics, he said.
The course at Cranfield, which ran this month, was for faculty members and PhDs in the School of Aerospace, Transport and Manufacturing. A version of that course will be repeated at the University of Central Lancashire and University of Leeds later this year.
Read more about data analytics courses
The three universities take part in Tableau's "Tableau Academic" programme, which provides free Tableau desktop licences and technical support to students and teachers.
The mission of the programme is to "help people see and understand their data – it is more about analysing their data than learning the software", said Driver.
Uyioghosa Igie, a lecturer in Cranfield's School of Aerospace, Transport, and Manufacturing, said: "I have already seen the positive impact of using data visualisation software in my classes and wanted to bring this experience to more students and professors.
"Data is everywhere today and our research graduates go on to work in diverse professions that will require the ability to quickly analyse large amounts of it."
Read more on Business intelligence and analytics