auremar - Fotolia
BT brings 1,000 customer service jobs back to UK
BT is to create 1,000 jobs as part of its commitment to answer the majority of its consumer-facing service calls in the UK
BT Consumer is to create 1,000 permanent jobs as it strives to answer 80% of its customer service calls from within the UK by the end of 2016.
Having already beefed up its contact centre workforce by 1,000, BT now plans to double this number by April 2017.
BT said 100 of the customer service roles would be located in Swansea, with the rest of the jobs spread across the UK at its other contact centres. Further details will be announced over the next few months.

Download this free guide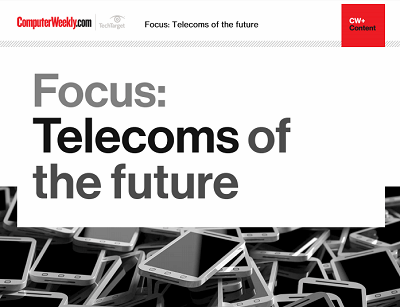 The challenge of being in telecoms
Computer Weekly catches up with Vodafone's UK chief technology officer for an in-depth look at how one of the world's largest mobile telecommunications service providers is evolving its business to cope with the ever growing challenges in telecoms.
By submitting your personal information, you agree that TechTarget and its partners may contact you regarding relevant content, products and special offers.
You also agree that your personal information may be transferred and processed in the United States, and that you have read and agree to the Terms of Use and the Privacy Policy.
BT said it wanted to recruit new advisors to answer direct queries, as well as apprentices and some graduate roles. A number of the roles will be taken by advisors who already work for BT on behalf of employment agency Manpower.
BT Consumer managing director of customer care said: "We will have created 2,000 permanent UK jobs by the end of this process, including agency transfers, which is a fantastic boost for the UK economy and many regions where we are already a significant employer.
"Our advisors have recently agreed to support our investment back in the UK by voting to adopt a new work pattern to ensure we have more people available to answer calls in the UK at weekends and in the evenings.
"This demonstrates the commitment from everyone at BT to work together to improve customer service and to make things easy for our customers."
The recruitment drive will be funded out of an £80m pot set aside by BT to improve its performance over the next two years.
Read more about customer service
As part of this renewed focus on service, BT has already committed to give its advisors 100 hours of extra training, and has invested in a mobile app that allows end-users to check bills and track Openreach engineers.
Read more on Telecoms networks and broadband communications