buchachon - Fotolia
Isle of Man eyes datacentre industry growth opportunity after Safe Harbour ruling
Government's e-business head explains how island could be a safe haven for enterprises concerned by the Safe Harbour fallout
The Isle of Man government plans to capitalise on the collapse of the Safe Harbour data transfer agreement by using it to promote the island's datacentre community.

Download this free guide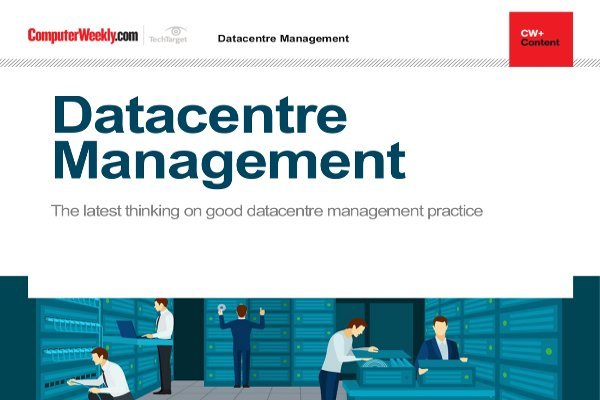 How to effectively manage your datacentre
Download this eguide to get the latest thinking on good datacentre management practice. We shine a light on the tools and technologies that are on the market (or in the pipeline) that can help enterprises run their facilities with greater ease and agility.
By submitting your personal information, you agree that TechTarget and its partners may contact you regarding relevant content, products and special offers.
You also agree that your personal information may be transferred and processed in the United States, and that you have read and agree to the Terms of Use and the Privacy Policy.
The self-governing island, just off the north-west coast of England, is home to five datacentre operators – Manx Telecom, WiManx, Domicilium, Continent 8 and Netcetera.
Brian Donegan, the island's head of e-business operations, told Computer Weekly that the European Court of Justice's invalidation of the Safe Harbour agreement has sharpened the minds of enterprises about where they store their data.
As previously reported, the agreement was the mechanism US firms used to exchange data with Europe until its abolition in October 2015.
In the wake of the ruling, Amazon Web Services (AWS), Microsoft and others have all announced plans to open datacentres in the UK next year, while US and European lawmakers set about finding a Safe Harbour replacement.
While all this plays out, Donegan said the time is right for the Isle of Man to talk up its credentials as a prime datacentre location, particularly from a power availability and connectivity perspective.
"FTSE 350 companies are now asking where their data is going to be safe, and how can they actually transmit their data to jurisdictions outside the UK," he said. "That has presented us with an ideal opportunity, given that we have masses of capacity.
"We have the telecoms interconnectivity and masses of data-hosting capacity, and the datacentres themselves, and we think there is an opportunity to reinvent our proposition."
The island's datacentre community has the capacity to cope with an uptick in demand for their services on the back of Safe Harbour, said Donegan, and there are plenty of greenfield sites where new facilities could be built.
"The existing datacentres have enormous capacity, and have the ability to build modular capacity on what they already have, so for us it's really helping them to grow, and creating demand for additional capacity and satisfying that with supply," he added.
The Isle of Man's e-business proposition
The island reportedly has a thriving e-business sector, which is responsible for generating about a quarter of its overall GDP, up from 10% a decade ago.
The island's online gaming industry employs 800-900 people, Donegan added, and a further 700 work in the software and ICT industry.
"We are seeing a lot of developers attracted to the island and relocating here from all over the world, but particularly from Europe and countries that have faced some economic challenges in recent years," he said.
Read more about Safe Harbour
The Isle of Man government has previously been quick to push through legislation to support the growth of the online gaming, aviation, financial services and green tech firms that have opted to make the island their home and take advantage of its competitive tax regime.
On the legislation point, Donegan said the island's self-governing nature makes it easier to ensure its regulations keep up with the pace of change in the technology industry.
"If you do an analysis of our nearest competitors – places like the Channel Islands – there is no comparison," he said.
"If you take it in the round, the infrastructure, the telecoms connectivity, the selection of Tier 3 datacentres, and marry that to the fiscal, legal and regulatory proposition we have, it's a pretty powerful combination for companies thinking about moving over."
Read more on Datacentre capacity planning