Technology pay rises as employers try to hold on to skilled staff
The majority of technology professionals enjoyed salary increases last year, as companies invest in IT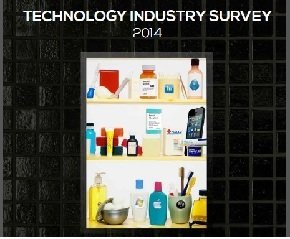 The majority of technology professionals have seen their salaries rise in the past 12 months, research by Computer Weekly and recruitment company Mortimer Spinks has revealed.

Download this free guide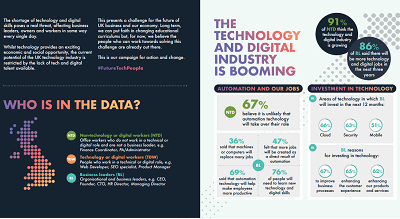 Infographic: Future-proofing UK technology
The current potential of the UK technology industry is restricted by the lack of tech and digital talent available. Read through this challenge for the future of UK business and our economy.
By submitting your personal information, you agree that TechTarget and its partners may contact you regarding relevant content, products and special offers.
You also agree that your personal information may be transferred and processed in the United States, and that you have read and agree to the Terms of Use and the Privacy Policy.
The survey of more than 2,600 UK technology professionals revealed that 59% have received pay rises this year, as companies step up spending on digital technology
This compares with 36% who have seen no increase in salary and 5% who reported a decrease in pay rates.
"Despite caution in the wider market, organisations are investing in technology, with technology professionals in greater demand than ever," said Austin Jepsen, consultant at Mortimer Spinks.
"Many businesses that relied on traditional revenue streams are increasingly investing in online and digital channels, which will only see this demand increase," he said.
Pay rises of 10% or more
My manager is no longer helping me progress in the company. Now it's my turn to move on and find someone who appreciates the work I do

Technology professional
The average salary for permanent staff who completed the survey was nearly £52,000, up from £44,000 last year, while contractors earned an average of £380 a day.
Nearly 15% of permanent staff reported pay rises of 10% or more, and 10% reported rises of between 5% and 9%. About 35% have seen pay rises of between 1% and 4%.
The most generous employers
The most generous employers are in broadcast media where 72% of employees have received pay rises, financial services (69%) and manufacturing (65%).
Technology professionals working in government, which is still under the grips of austerity, reported the fewest pay rises.
Technologists happy at work
The majority of IT professionals, some 75%, said they were happy in their jobs, the research revealed.
But despite this, some 80% are actively looking at the jobs market, suggesting that employers will have to work harder to retain staff.
Most professionals plan to leave their employer
Some 72% of employees said their next job is likely to be outside their current employer.
Last year, over 35% of technology professionals changed companies – a high rate of turnover, which could prove expensive for employers.
"Technology professionals have itchy feet. In an industry with more jobs than skilled people to do them, people move jobs much more frequently than in other industries," said Jepsen.
Retaining staff needs more than cash
But the research showed that employers need to do more than offer a good salary to keep their people.
The majority of technology professionals said that working on interesting and challenging projects is the most important factor in keeping them happy and productive at work.
Next on the list are being surrounded by good people and open and honest communication. Excellent pay and rewards comes in third place.

Treating staff well
The survey shows a strong correlation between how well employers treat their staff and how long they are likely to remain in a post.
Some 45% of people planning to leave their current employer within 12 months said the last time they felt positively surprised by their employer was 12 months ago.
Innovation appears to be one of the most effective methods of staff retention and it costs employers next to nothing

Austin Jepsen, Mortimer Spinks.
The number of employees planning to leave in 12 months shrunk to just 4% among those who felt their employers surprised them for the better every day.
Innovation is key for retention
Giving employees time to work on innovative projects, Google-style, has emerged as a key factor in encouraging employees to stay with an organisation, the research revealed.
The proportion of employees planning to leave their organisations within 12 months falls by half when employers allow staff to spend 20% to 30% of their time on innovation.
When employees are allowed to spend 30% or more of their time on innovation, the proportion planning to leave within a year falls to around 30%.
"Innovation appears to be one of the most effective methods of staff retention and it costs employers next to nothing," said Jepsen.
E-Handbook

E-Handbook

E-Handbook
Read more on Managing IT and business issues