Housing association North Devon Homes (NDH) has implemented hybrid flash shared storage and full two-site disaster recovery provision using Nexenta storage software.
The organisation manages 3,500 housing units from its headquarters in Barnstaple and has 130 staff. It runs housing management, asset management and customer records on a mostly Microsoft/Dell IT infrastructure.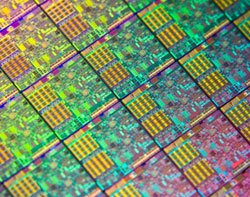 Around 95% of its server estate is virtualised. VMware is predominant, but about one-third of the virtual machines (VMs) are Microsoft Hyper-V.
Previously, NDH was a Citrix XenServer shop with all storage direct-attached. But the NDH IT team was not satisfied with the Citrix support, said network systems administrator Mark Robson.
"Flexibility and support from Citrix was not coming and we decided we needed to move to another hypervisor platform," he said.
A major catalyst to making that move came when NDH's entire IT infrastructure went down for 36 hours following outages on some of its storage host bus adapters (HBAs).
From here, Robson decided that the business needed a resilient high-availability compute and storage infrastructure with shared storage to support the hypervisor platforms it was moving towards.
Seeking enterprise features with an SME price tag
Having decided on a mixed VMware and Hyper-V virtual server environment, NDH began to look at storage options. As an SME, the organisation found that fully featured storage products were aimed at the enterprise, with exorbitant price tags to match, while SME-focused products lacked features.
"We also looked at building our own Linux storage platform or using something like FreeNAS, but we would have needed more resources to manage that long term. We needed commercial support for the size of organisation we are," said Robson.
After trialling the community edition, NDH opted to buy NexentaSTOR storage software on dual Dell PowerEdge servers at its primary Barnstaple site, using a SuperMicro JBOD with SAS drives for total usable capacity of 9.5TB.
With added flash storage capacity from Stec ZeusRAM SSDs, NDH can achieve near to half a million IOPS.
NDH also implemented a single NexentaSTOR node plus disk at its secondary disaster recovery site to provide failover capacity in case of an unplanned outage.
Nexenta's storage software is based on the open source ZFS, designed by Sun Microsystems. It is a fully featured storage file system and operating system (OS) with synchronous and asynchronous replication, high availability, snapshots, cloning, thin provisioning and data deduplication.
Value for money storage software
The storage market is dominated by suppliers that sell hardware bundled with their own controller software and operating systems. Software-only products aim to break that link by offering storage software that can be deployed on commodity servers with standard disk drives, cutting costs in the process.
Robson has "no qualms" about opting for the relatively untried route of storage software: "The way the industry is moving, we are seeing software-defined everything, and we'll likely see everything blur and run on common hardware.
"We get a lot of value for money with a software product and there's no vendor lock-in. All the feature options are available out of the box; we won't have to pay £30,000 to activate data deduplication or snapshots in a year's time because we already have it."
Email Alerts
Register now to receive ComputerWeekly.com IT-related news, guides and more, delivered to your inbox.
By submitting you agree to receive email from TechTarget and its partners. If you reside outside of the United States, you consent to having your personal data transferred to and processed in the United States.
Privacy