Despite the public appetite for greater digital public services, government must start putting its plans into action to address the 'digital divide', according to a National Audit Office report.
The report into Whitehall's move to create 'digital by default' public services, found that there was a broad acceptance of the agenda, but of the 20 public services covered by the NAO research it found in some cases fewer than 50% of transactions are done still done online.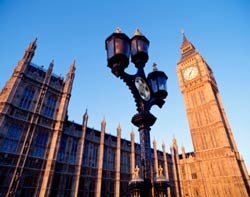 "To achieve its expectation that 82% of transactions are completed online, the Cabinet Office needs to understand better and break down the barriers that stop people with access from using online government services," said Margaret Hodge MP, chair of the Committee of Public Accounts.
"The Cabinet Office needs to make sure it understands these people's needs better and move forward with its plans to support them. They must not be put at a disadvantage because they either can't or don't want to go online.
In its survey of 3,000 users, the NAO found there is scope for greater use of online public services, according to research by the National Audit Office.
The government in calculating potential savings has assumed that 82% of transactions with public services will be carried out online, the proportion of the population currently online. However it said online use of some services falls short of that level.
"Given the scale of 'digital exclusion', the government now needs to put these plans into action to avoid a 'them and us' problem. Of those surveyed, 17% did not use the internet and, of those, 72% do not intend to go online. Based on these numbers, departments need to plan for around four million people in England who are likely to need help in using online services," said the report.
Barriers to online uptake included a preference for face-to-face contact, even where they are aware of the possibility of using the service online; a general unwillingness to provide personal information online; and a low awareness of third is low awareness of some online public services.
The report said government must publicise how it will help those who are offline when it launches a new service. It added that GDS should consider the help the offline population gets from friends and family; and that it should communicate its assisted digital schemes and the timetable for transition to digital services to the elderly
Department must also address barriers to providing services online. "There are some laws made before the 'digital age', which can severely constrain those developing simple, convenient digital services. For example, HMRC must provide tax coding notifications on paper rather than online," it said.
Email Alerts
Register now to receive ComputerWeekly.com IT-related news, guides and more, delivered to your inbox.
By submitting your personal information, you agree to receive emails regarding relevant products and special offers from TechTarget and its partners. You also agree that your personal information may be transferred and processed in the United States, and that you have read and agree to the
Terms of Use
and the
Privacy Policy
.