Mutuals are being touted as a new model for the public sector, with the hope of improving productivity by transferring ownership to employees. But can they help change the way government does IT, both as a user and provider of services?
Employees are spending their own money and that of their colleagues, mutuals provide a clear incentive to find a cheaper and faster way of running the business – a mechanism that could drive down the public sector's £16bn per-year IT bill.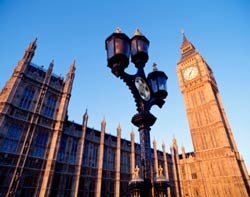 Mutuals have been described as a kind of joint venture, where another party puts money in for investment and the body is run by the previous public sector staff who worked for the organisation. For example, the pension service MyCSP, which was mutualised last year, received funding from employee benefits company Xafinity.  
The mutual agenda appears to be gathering pace since the £10m Mutuals Support Programme was set up in 2011, with 21 contracts having been awarded through the programme. To date, there are now 66 mutuals across the public sector.
Cabinet Office minister Francis Maude is a known champion of the model. 
"The old, binary choice between monolithic in-house provision and full-scale privatisation has been replaced by a number of new ways of delivering services - joint ventures, employee-owned mutuals and entering into new partnerships with the private sector," said the Civil Service Reform Plan last year, which Maude was responsible for.
Outside the army and police, there are very few sectors we wouldn't look at

Rannia Leontaridi, head of mutuals and commercial models programme at the Cabinet Office
Rannia Leontaridi, head of mutuals and commercial models programme at the Cabinet Office, said with the exception of the police and army there were very few government bodies that could not become mutuals. 
"There are very few sectors we wouldn't look at," she said.
Currently the vast majority of mutuals operate on a local authority level and mainly in health services, covering five-person strong bodies to 1,500. 
"It's spreading from being mainly health to 12 different sectors, looking at mutual interested in children services, youth services, school support and fire services," said Leontaridi.
She said there is more flexibility in the mutual model, with bodies able to easily procure from smaller, flexible businesses. 
"That could be a big opportunity for the SME IT sector," said Leontaridi. "One of the things we have seen is that customer satisfaction and patient satisfaction is significantly higher – because of the way services are delivered, with an 85% of patient satisfaction rate."
It creates a greenfields site for IT capability, which these days can be an advantage. There are new opportunities for IT models, possibly more adoption of cloud as they are starting from scratch rather than going through the painful process of upgrading

Sarah Burnett, head of public sector research at Nelson Hall
She cited an example of a mutual which saw absenteeism decrease from 26 to 10 days.
Leontaridi believes interest is growing, with enquires from more than 100 local authorities: "We've also seen from our site, more than 2,000 new visits every week," she said.
More IT choice
Central Essex Community Services became a mutual in 2011. Under the mutual model, the body has greater freedom to trial technology projects, such as its scheme to roll out iPads to provide a remote speech therapy service to patients, said commercial director Paul Hooper.
The iPad roll-out was more effective than Skype, as it has the advantage of being user-friendly and instant-on, he said.
"The model of being a separate organisation means we can make faster decisions," said Paul Hooper. 
Ideas can be tried and tested with funds being more readily available. "That is different being in a bigger bureaucracy," he said.
Under the scheme, a patient has an iPad set up at home and receives therapy remotely. The initiative is designed to be more convenient for patients as they don't have to take a lot of time out their day and may be more amenable to receiving treatment. It's also hoped to save the services money, as clinicians are taking less time out of their day to visit patients.
"Parkinson's patients require 16 sessions over four weeks. That's sometimes difficult for them, so don't take up the therapy."
He said the body would look to see how it could implement the technology across its 51 services. 
"At the moment we have five iPads, but there may be other services taking an interest in it. Not just speech and language, children's services interested in homes, as well as other services," said Hooper.
New delivery models
Sarah Burnett, head of the public sector outsourcing research programme at analyst company Nelson Hall, said there were practical benefits as the way they are structured means small-scale, flexible technology can be introduced, such as a greater adoption of cloud services.
"It creates a greenfields site for IT capability, which these days can be an advantage. There are new opportunities for IT models, possibly more adoption of cloud as they are starting from scratch rather than going through the painful process of upgrading.
"So it might encourage more adoption of the cloud, particularly in core business applications."
She said areas such as shared services, would logically fit into the mutual model as it involves bringing together staff from various organisations.
"The best time to move to shared services is when you need a legacy upgrade, or change, and then can integrate that with spinning off core capability," said Burnett. 
This could act as an added incentive to parties attempting to make the shared services structure work.
The cooperatives are likely to fall outside central procurement guidelines and requirements reducing the scale of government-wide purchasing. The scale of service delivery and the size of opportunities will be smaller in the market, which fits with the government's plans to limit the size of contracts to £100m, said Burnett.
But the model is not without risks. 
"Governance needs to be defined and there may be a risk if no one owns and drives it forward to make sure objectives realised. You don't want too many chiefs," said Burnett.
"It is effectively a form of privatisation and there may be resistance and cultural issues in changing the model, so the government might need to win more hearts and minds. Ultimately, it must have support from the people who are going to deliver that service.
"What would concern me is if something goes wrong, there would be a swing against the idea of mutuals. So it's important to get it right from the start. The challenge for the government is starting them off on the right footing." 
Regulation needed
The risk is that some mutuals might fail over the next few years, if they lack the appropriate self-governance and regulation, she said.
There are very few central government mutuals, but it has been suggested that an organisation such as the Government Digital Service (GDS) could become one, as that model would be able to receive more investment to develop capability as the organisation takes on a greater range of government services – something the Cabinet Office may struggle to continue providing.
The mutual model could also be applied to some IT departments.
But issues around finance, finding a partner and a fear of losing control are understood to be the main reasons holding central government back from adopting the model.
"The challenge with creating that as a mutual is figuring out the business plan - how do you do it, how much will it cost, where does the business come from, who will invest the money alongside government," one source told Computer Weekly.
Public sector IT reformers have complained that procurement chiefs are not working hard enough to drive down costs through cheaper, commodity IT services. 
Former G-Cloud director Chris Chant said heads were still targeting savings of 10%, rather than costs of 10%.
Under a mutuals model, there would be more flexibility and incentive for staff to use more cost-effective IT models, which could act as a mechanism for driving down spend.
There is certainly the will to push the model through at Cabinet Office level, but without interest from bodies within departments it's unlikely to act as an agent for large-scale IT transformation, at least while mutuals are still seen as such an unfamiliar model in central government.
Email Alerts
Register now to receive ComputerWeekly.com IT-related news, guides and more, delivered to your inbox.
By submitting your personal information, you agree to receive emails regarding relevant products and special offers from TechTarget and its partners. You also agree that your personal information may be transferred and processed in the United States, and that you have read and agree to the
Terms of Use
and the
Privacy Policy
.