Ofcom today announced the winners of its spectrum auction, paving the way for more 4G mobile services across the UK.
Vodafone, EE, O2 and 3 were all successful in their bids, but the surprise winner was BT, which managed to secure three lots of spectrum for just over £186m.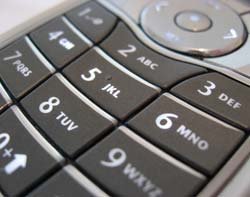 The total money brought in by the process amounted to £2.36bn – significantly lower than the £3.5bn Chancellor of the Exchequer George Osborne had predicted in his autumn statement.
Osborne had added this amount to his interim budget at the Treasury and stated that as a result government borrowing was down last year. Questions are now being asked about whether these figures should be looked at again, but the Treasury said it was not making a statement at this time.  
Ofcom is pleased with the result, however, telling Computer Weekly the auction was about "maximising competition, not maximising revenue."
Ed Richards, CEO of Ofcom, said: "This is a positive outcome for competition in the UK, which will lead to faster and more widespread mobile broadband, and substantial benefits for consumers and businesses across the country."
"We are confident that the UK will be among the most competitive markets in the world for 4G services."
At present, EE is the only operator in the UK able to offer 4G services after Ofcom agreed to repurpose a section of its existing spectrum last year for the faster mobile connectivity. 
Vodafone won the largest amount, with five lots of spectrum spread across the 800MHz and 2.6GHz bands on offer, costing it just over £790m.
O2 only secured two lots of 800MHz but this lot came with the coverage obligation laid out by Ofcom, meaning its 4G services must be available to 98% of indoor locations across the UK by 2017.
BT has said it will not be launching its own mobile network with its allocation, but has a number of options on the table to boost its wired and wireless broadband offerings, such as giving customers more connectivity on the move or filling in not-spots where it is hard to get more physical infrastructure dug in.
There were two losers in the process – MLL Telecom and HKT – although it is not clear when they dropped out of the bidding. Ofcom has promised to publish all the bids in the coming weeks to offer more transparency though.
The winning bidders and their spectrum allocations can be found below:
Winning bidder
Spectrum won
Base price

Everything Everywhere Ltd

2 x 5MHz of 800MHz and 2 x 35MHz of 2.6GHz

 £588,876,000

Hutchison 3G UK Ltd

2 x 5MHz of 800MHz

 £225,000,000

Niche Spectrum Ventures Ltd (a subsidiary of BT Group plc)

2 x 15MHz of 2.6GHz and 1 x 20MHz of 2.6GHz (unpaired)

 £186,476,000

Telefónica UK Ltd

2 x 10MHz of 800MHz
(coverage obligation lot)

 £550,000,000

Vodafone Ltd

2 x 10MHz of 800MHz,
2 x 20MHz of 2.6GHz and 1 x 25MHz of 2.6GHz (unpaired)

 £790,761,000

Total
 
 £2,341,113,000
Email Alerts
Register now to receive ComputerWeekly.com IT-related news, guides and more, delivered to your inbox.
By submitting your personal information, you agree to receive emails regarding relevant products and special offers from TechTarget and its partners. You also agree that your personal information may be transferred and processed in the United States, and that you have read and agree to the
Terms of Use
and the
Privacy Policy
.