Windows users can expect a 15% increase in the cost of licensing key Microsoft products as the software giant raises its prices.
From December 1 2012, Microsoft will increase the price of per-user licensing of several products including Exchange, its Lync communications server, Windows Server and Terminal Services.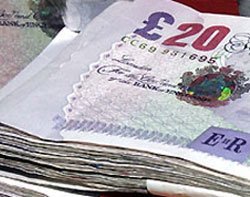 The change in price reflects change in usage, as more users access Windows software from several devices, rather than a single PC. But analyst Forrester believes the licence fee increase is flawed and will erode the value of its products against the likes of Google.
Forrester's Duncan Jones said Microsoft was struggling to decide how to shift from device Client Access Licences (CALs) to per-user CALs. 
"A lot of companies are on device licensing. Some have a mixture. If everyone has PC then per user makes sense, but if you are a company like a manufacturer where not all users have a PC, then per device is cheaper," said Jones.
More on Microsoft licensing 
But per-device licensing for software is obsolete in the mobile and virtual world according to Jones. 
"It is impossible to control and not relevant to the app internet world. Gradually software companies will change licensing accordingly," he said.
However Jones believes Microsoft's approach to changing its client access licensing is flawed. 
He said: "I told Microsoft it was a mistake to charge more for user CALs than device CALs. It's inside-out thinking. 
"There is no evidence that people are deriving more value from MS software and people will not be willing to pay 15% more because they can access it from a tablet."
While Microsoft has increased the pricing of user CALs to address device proliferation, it has not added anything extra to justify the price increase. He said they should have cut the cost of device CALs rather than increase user CALs. 
"User CALs are not more valuable than device CALs. Device CALs now have less value," said Jones.
He believes the change in pricing will affect how IT departments upgrade. If they have an Enterprise Agreement (EA), their organisation buys the right to upgrade to the newest product release, but businesses may consider they are happy with the current release. 
"Many will likely stay put on current versions," he added, which will impact EA revenue.
Lack of communication
In a research paper on Microsoft's licensing price increase, analyst Gartner criticised Microsoft for not informing its customers directly. The supplier has relied on software resellers to explain to customers what the price increase will mean. 
In the report, Gartner research direct Frances O'Brien noted: "Gartner agrees that some, but not all Microsoft customers may have received additional value from user-based CALs. 
"But we believe that Microsoft's silence and lack of advance notice to its customers may prove problematic for some organisations that rush to renew early, simply to avoid a price increase. 
"These price hikes — combined with licensing changes and the inherent cost implications for SQL 2012, System Center 2012, Windows Server 2012, and the price changes alluded to in Microsoft's 1 October 2012 Product Use Rights Document for SharePoint Server 2013 and Lync Server 2013 — could add unexpected expenses to some customers' budgets."
Phil Heap, head of products and services at Fast, the software asset management specialist, said: "This adds another layer of complexity to Microsoft licensing and it's obviously being driven by the need for flexible and mobile working scenarios."
Email Alerts
Register now to receive ComputerWeekly.com IT-related news, guides and more, delivered to your inbox.
By submitting your personal information, you agree to receive emails regarding relevant products and special offers from TechTarget and its partners. You also agree that your personal information may be transferred and processed in the United States, and that you have read and agree to the
Terms of Use
and the
Privacy Policy
.