Facebook contributes £2.2bn to UK GDP each year and supports 35,200 UK jobs, according to a study by Deloitte on the benefits of free Facebook pages used by businesses to promote trade.
The figures combine Facebook's direct effects on the economies of the UK and Europe with the associated effects of the social network's value as an advertising medium, platform for apps and driver for sales of technology such as broadband, mobile phones and other connected devices.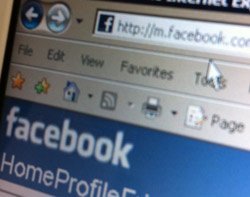 The report, commissioned by Facebook, said the "App economy" alone is worth £467m to the UK and generates 7,500 jobs.
Another benefit is Facebook's impact on increasing technology sales, with users buying broadband services and devices worth £550m, which supports 8,800 jobs.
But, according to the social network's chief operating officer, Sheryl Sandberg, there needs to be investment in the right education, training, technology and networks so that social media can continue to drive innovation and economic growth, according to The Telegraph.
Facebook has announced £4.2m worth of advertising credits to help 50,000 small businesses across Europe, as well as partnerships with British Chambers of Commerce and Enterprise Nation.
The social network has also joined the "Next Gen Skills" training campaign for young people and said it will produce a report on the UK's digital skills gap.