Captive IT centres fail to innovate full potential
Large corporates are failing to get the most out of their offshore captive business process and IT centres because they are not setting the right environment radical innovation, according to an academic study.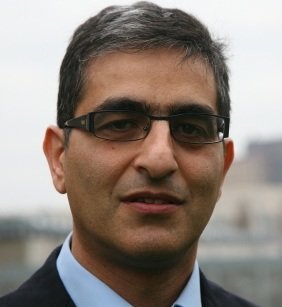 This Article Covers
RELATED TOPICS
Large corporations are failing to get the most out of their offshore captive business process and IT centres because...
Continue Reading This Article
Enjoy this article as well as all of our content, including E-Guides, news, tips and more.
By submitting your personal information, you agree to receive emails regarding relevant products and special offers from TechTarget and its partners. You also agree that your personal information may be transferred and processed in the United States, and that you have read and agree to the Terms of Use and the Privacy Policy.

they are not setting the right environment for radical innovation, according to an academic study.
Research carried out by Loughborough School of Business Professor Ilan Oshri and student Robert van Leersum reveals parent companies are missing out on benefits from captive centres because innovation is not encouraged in centres set up to provide low-cost services.
The survey looked at a total of 65 captives belonging to global Fortune 250 companies including IBM, Philips, Pepsico, Exxon Mobile and Vodafone.
Over 80% of respondents said innovation at captives contributes to financial results, by lowering costs. "We see this result supporting multinationals expectations that captives deliver cost savings," said Oshri. "But we think that captives are also playing a bigger role in two aspects: potential growth in certain markets as well an engine for process innovation."
However the research found most innovation is related to making processes more efficient, with 84.6% saying captive innovation is incremental. Only 15.4% said they get radical innovation from captives.
"As the focus of our sample was on captives and because the vast majority of captives are basic captives providing services to the parent firm, their innovation was mainly around incremental improvements in the service, rather than coming up with a radical innovation that requires resources and often an array of capabilities not available offshore or nearshore," said Oshri.
The research revealed most innovation is at the process level, with 88.5% citing this. Only 11.5% saw innovation in developing products and services. Oshri says multinationals are not giving captives ownership of new product or service design and delivery.
Most process innovation comes from captive centres that provide services to companies other than their parent. "Multinationals that restrict captives from developing partnerships with vendors or extending their services to a broader clientele base are also negatively affecting the captive ability to innovate. Captives that develop collaborative networks are quickly learning about better ways to deliver services and are better positioned to improve their services."
Oshri says the more innovative the captive, the more likely such innovation will be diffused to the parent firm.
There are examples of captive centres becoming profitable businesses in their own right through their innovation. EDS began as an internal captive of General Motors, WNS was a BA captive before it was spun-off and Citigroup sold its Global Services (CGS) arm, which serviced multiple finance firms, to Tata Consultancy Services for about £300m.