Increased shipments of Apple's Macintosh computers and iPad tablet devices will end HP's reign as top PC supplier worldwide, according to research.
Research by analyst firm Canalys shows Apple will overtake HP to become the top global PC supplier before the second half of 2012 as global PC shipments reach 415 million units, fuelled by tablet PC sales.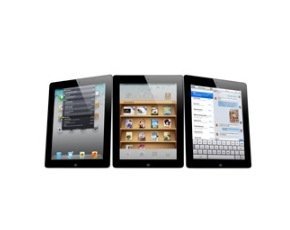 Tim Coulling, analyst at Canalys, said Apple's PC market share has grown from 9% to 15% within four quarters. He expects global PC shipments to be increased 15% due to tablet PC sales. 
"Pads, particularly the iPad, have radically changed the dynamics of the PC industry over the past year, already propelling Apple into second place in the worldwide PC market in the third quarter of 2011," he said. 
Canalys expects Ultrabooks to drive some growth in notebook sales over the next five years, although prices will need to "drop considerably" to reach mass consumer adoption. HP's Ultrabook unveiled last week was priced from $899.99. 
The analyst firm predicts flooding in Thailand will continue to disrupt the global hard disk market, reducing shipments of desktops, netbooks and notebooks.
The latest figures by research firm Gartner showed HP maintained the largest stake of market share (19%) in the third quarter of 2011. However, Apple and Samsung were the only UK PC suppliers to show any market share increase, by 22% to reach 230,000 shipments and 40% to reach 217,000 shipments respectively. 
The dominance of Research in Motion (RIM)'s Blackberry smartphone usage within enterprises is also being eroded by increased use of Apple iPhone devices in the workplace.