The growing crisis in Greece and Italy will mean major cost cuts across business in 2012. Western economies will remain critical for the foreseeable future. Businesses outlook will remain cautious, while governments will continue to push through unpopular austerity measures to tackle the deficit in GDP.
With this gloomy backdrop, 4000 IT directors and CIOs gathered in Barcelona for the Gartner ITxpo conference. The event itself, having moved from Cannes, appeared less vibrant than previous years.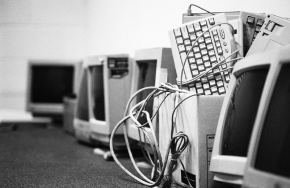 Given the economic climate, it is clear the role of IT is likely to change forever.
 The second recession is about to hit and CIOs must decide which way to turn.

Peter Sondergaard, senior vice-president and global head of research at Gartner 
Enterprise IT spending in Europe, the Middle East and Africa (Emea) will grow by just 2.3%, according to Gartner, after a drop in spending of 1.4% in 2011.
Gartner predicts Western Europe will continue to slow Emea growth into 2015.
"The continued global economic uncertainty and the eurozone crisis will impact your IT budget in 2012, and your business will face difficult budgetary questions," said Peter Sondergaard, senior vice-president and global head of research at Gartner. "The second recession is about to hit and CIOs must decide which way to turn."
The decline in budgets will change the role of the CIO, according to Sondergaard. "By 2014, CIOs will have lost effective control of 25% of their organisation's IT spending, and by 2017, chief marketing officers may have a bigger IT budget than CIOs do. It is time for CIOs to take the lead and reimagine their role," he said.
Sondergaard said austerity measures brought in to deal with the sovereign debt crisis will curtail government spending on IT in particular and hinder economic growth, which will result in lower demand for IT products and services from businesses.
Gartner said IT leaders must stop being perfectionists and embrace calculated risks to surprise both their own business and their competitors. "This is not the time to retrench. Great IT leaders know how to manage risk," said Sondergaard.
How to build a social media empire
On a lighter note, Gartner chose the ITxpo to promote The Social Organisation, a new social media book.
The number of "likes" on Facebook, is not a measure of success according to Anthony Bradley, a group vice president at Gartner, and co-author of The Social Organisation.
Bradley says he has seen many errors in the way companies deal with social media. He said, "It is very difficult for companies to understand how to do social media. How do you build a competency in mass collaboration?"
In Bradley's experience the vast majority of marketing in social media is marketing communications, using new channels. People can say whether they "like it" but what does that really mean? You have their attention, but you have not formed a community?"
He recommended that businesses should focus on engagement. "Look at how you turn customers into an extension of your sales force, for next generation business practices."
Bradley warned of a very prevalent worst practice: when companies provide some social media activity and pray something good comes of it. "You are providing access to a technology and hoping a community forms. We found this has a 90% failure rate. Most of the time, people don't interact."
Companies with the most impact in social media are not the implementations in marketing communications, he explained. "You need to take a strategic view across the whole organisation."
According to Bradley, mass collaboration is the next big evolution following mass production.  He said mass collaboration allows businesses to amplify the capabilities of the organisation, such as in Proctor & Gamble. The consumer packaged goods giant realised that the smartest people were not necessarily in the company, so it is using crowd-sourcing in product development.
For CIOs, Bradley warned that in companies where social media was failing, it was the CIO, who was holding the business back.
Image source:  Stockbyte
Email Alerts
Register now to receive ComputerWeekly.com IT-related news, guides and more, delivered to your inbox.
By submitting your personal information, you agree to receive emails regarding relevant products and special offers from TechTarget and its partners. You also agree that your personal information may be transferred and processed in the United States, and that you have read and agree to the
Terms of Use
and the
Privacy Policy
.