Oracle announces public cloud to host long-awaited Fusion applications
Oracle's Fusion applications comprise around 100 products from Oracle's JD Edwards, E-Business Suite, PeopleSoft and Siebel systems, with business intelligence embedded into them.
Oracle has launched a public cloud to host the company's long-awaited Fusion applications.
Oracle has made Fusion applications available to 100 early-adopter customers after six years in development.
The applications comprise around 100 products from Oracle's JD Edwards, E-Business Suite, PeopleSoft and Siebel systems, with business intelligence embedded into the applications.

Download this free guide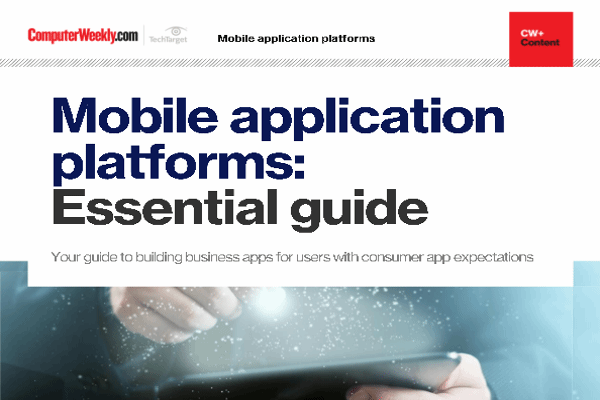 Building business apps for users with consumer app expectations
One of the mantras of modern enterprise application development is that business applications should be as easy to use as mass market consumer applications. In this guide, Computer Weekly examines the issues around mobile applications and the platforms emerging to help developers.
By submitting your personal information, you agree that TechTarget and its partners may contact you regarding relevant content, products and special offers.
You also agree that your personal information may be transferred and processed in the United States, and that you have read and agree to the Terms of Use and the Privacy Policy.
CEO Larry Ellison made the announcement in his closing speech at the Oracle Open World conference. Oracle's Fusion took six years to reach fruition because the company had to undergo a massive re-architecture project, with security built into the underlying infrastructure, he said.
"We needed applications that ran in the cloud. Six years ago it was not called the cloud, but the term was popularised by Amazon's EC2. Before the cloud we has SaaS, designed to run as a service on the internet. That meant we had to rebuild and redesign our applications. And we had to build it using industry standards and the most popular language in the world - Java," said Larry Ellison.
---
Sign-up to Computer Weekly to download our in-depth special report on Oracle.
---
Like Amazon's EC2, Oracle's cloud also has an elastic infrastructure, letting customers scale their usage accordingly.
"The key difference is that our cloud is based on industry standards and supports interoperability with other clouds," he said. "You can take any existing database and move it to the cloud, just move the data across and it runs unchanged. You can move it back on-premise if you want or to Amazon's cloud."
Oracle applications can run in any cloud supporting Java. Ellison pointed out this did not include Salesforce.com's cloud, which only runs Apex-based applications. Consequently, Salesforce applications can only be supported in its own cloud, he said.
"Use the Salesforce cloud if you want them to run your applications forever. It's kind of sticky, the ultimate vendor lock-in. You can check in but can't check out," he said. "It's the roach hotel of clouds."
Ellison also criticised Salesforce's multi-tenancy approach, which the company's CEO Marc Benioff had extolled in an earlier speech at the conference. "Salesforce puts everyone's data into the same database. It's called multi-tenancy and was the state of the art 15-years ago. This is 2011. By doing that you are putting your data at risk by co-mingling it with your competitors'," he said.
Ellison said Oracle built its applications using its social network to enable a more collaborative approach for enterprises. All Fusion devices will run on mobile devices, he said.
Read more on Business applications