UK businesses are clamping down on social media in response to recent high-profile data breaches, according to the latest annual WorkLifeWeb report from content management firm Clearswift.
The report showed a 20% increase in the number of firms blocking access to sites such as Facebook and Twitter in the past year.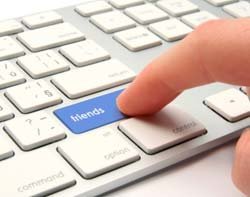 In addition, 91% of businesses are so concerned about security and data loss that it is preventing technology adoption, with statistics indicating that many companies are taking a backwards step.
The study revealed 58% of managers are concerned about security, 46% are worried about the loss of confidential data via employees, and 41% are concerned about data loss via external hacking.
While 57% of managers believe employees are oblivious to security concerns, 8% of employees admit to not thinking about security at all when using the web and e-mail, with 36% stating that they believe security to be an employer responsibility.
The study found that 77% of companies polled in the UK, US, Australia, Germany, the Netherlands, and Japan now monitor employee internet activity and 70% block access to some sites.
Despite the trend, managers continue to view social media as critical to success, particularly in relation to communication, with 88% of managers acknowledging the business benefits of social media, 58% citing web collaboration as a pivotal tool and 31% of companies planning to invest more in social media this year.
"Businesses have reacted to the series of high-profile data leaks and have become increasingly nervous about its usage in the workplace," said Andrew Wyatt, chief operating officer at Clearswift.
Rather than embracing new channels of communication, companies have clamped down and become defensive, which is consequently stifling potential avenues of growth, he said.
However, Wyatt said the research also provides evidence that businesses recognise the importance of new technologies. "This leads me to believe that this is a knee-jerk reaction rather than a long-term trend," he said.
The research also showed that if a company were to introduce stricter social media guidelines, the employee backlash would be significant. Some 18% of respondents said they would become demotivated, 19% would work around the policy and 4% would consider leaving.
A survey by the Office of National Statistics showed a surge in social network use in the UK, with 57% of the UK population aged 16 and over using sites such as Facebook and Twitter, up from 43% in 2010.
Email Alerts
Register now to receive ComputerWeekly.com IT-related news, guides and more, delivered to your inbox.
By submitting your personal information, you agree to receive emails regarding relevant products and special offers from TechTarget and its partners. You also agree that your personal information may be transferred and processed in the United States, and that you have read and agree to the
Terms of Use
and the
Privacy Policy
.