Smart meter project lacks public support due to concerns about rising energy costs
Fears of initial price rises and a lack of evidence on future savings could de-stabilise government plans to reduce energy consumption through smart metering, according to a survey of 1,000 consumers.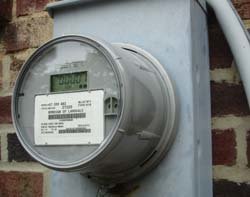 Fears of initial price rises and a lack of evidence on future savings could de-stabilise government plans to reduce energy consumption through smart metering, according to a survey of 1,000 consumers.

Download this free guide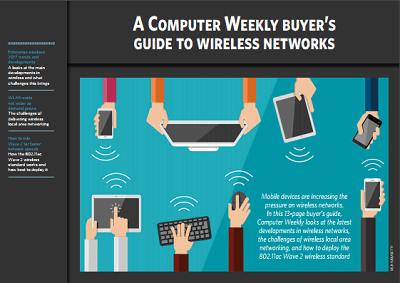 Carrying the heavy wireless burden of mobile devices
Mobile devices are increasing the pressure on wireless networks. In this buyer's guide, Computer Weekly looks at the latest developments in wireless networks, the challenges of wireless local area networking, and how to deploy the 802.11ac Wave 2 wireless standard.
By submitting your personal information, you agree that TechTarget and its partners may contact you regarding relevant content, products and special offers.
You also agree that your personal information may be transferred and processed in the United States, and that you have read and agree to the Terms of Use and the Privacy Policy.
The huge IT infrastructure required to make the Smart Metering Implementation Programme (SMIP) effective could raise prices in the short term and turn the public against it.
The survey, which was commissioned by smart meter technology provider T-Systems and carried out by the Economist Intelligence unit, revealed antipathy towards the government's plans to roll out smart meters to 30 million homes by 2020. Consumers are more concerned about the financial costs of using smart meters than the environmental costs of inefficient energy use.
The SMIP aims to help users manage their energy consumption and reduce carbon emissions. The Department of Energy and Climate Change (DECC) has put out a notice out to IT suppliers informing them to be ready to bid for work in its plan to introduce smart meters to UK homes, businesses and public sector organisations.
"The roll-out of smart meters will play an important role in Great Britain's transition to a low-carbon economy, and help us meet some of the long-term challenges we face in ensuring an affordable, secure and sustainable energy supply," said the DECC.
Expansive and expensive IT project
The use of environmental fears associated with inefficient energy use to convince consumers, rather than the financial benefits of using energy efficiently, is failing to win over residential customers.
Only 15% of the survey respondents think smart meters will cut costs and only 8% are willing to pay extra for services to reduce energy consumption. Over half of respondents believe the smart meter project will lead to higher energy prices. A massive 80% say cutting costs now is the only or main motivator for reducing energy consumption at home.
This is because there are massive costs associated with the project. A new company - the Central Data and Communications Company (DCC) - will be set up to manage the data that smart meters send and receive. The DCC will require services from IT and communications service providers. It will collect information from smart meters in homes and send information on to utility companies to enable them to bill accurately. The creation of the DCC will be a massive IT project. Smart meters and advanced communication networks are also required to make the SMIP work.
Universal broadband will also be required to ensure that all homes and businesses are connected, and if consumers are to benefit they will need smart technology in the home to ensure that energy is used efficiently through dynamic tariffing. For example, this could see devices such as washing machines connected via broadband to software that will ensure they run at the most efficient times.
Sam Kingston, managing director at T-Systems, says businesses have bought into smart metering because they have had the financial benefits purveyed to them rather than the environmental threats if nothing is done, which is what is being communicated to consumers. "The government needs to be able to show substantial benefits or it will just be seen as lots of expensive IT projects with no benefits."
Read more on Wireless networking