SOA should be like 'iTunes for business'
Choosing your business applications through service oriented...
Choosing your business applications through service oriented architecture (SOA) should be as easy as using iTunes, according to software supplier Fundtech.

Download this free guide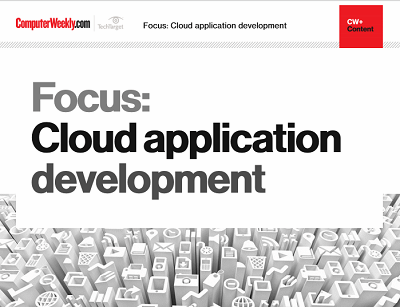 Serving the master: Customer application development
Feeling the pressure of being a cloud-native application designer genius? Fast, adaptable customer-facing cloud application development is a top demand of all IT departments. Computer Weekly takes a look at the trends and presents some case studies to help provide direction forward.
By submitting your personal information, you agree that TechTarget and its partners may contact you regarding relevant content, products and special offers.
You also agree that your personal information may be transferred and processed in the United States, and that you have read and agree to the Terms of Use and the Privacy Policy.
The company, which develops financial services software, thinks businesses should liken the use of SOA to the development of iPods and iTunes.
Fundtech said that IT departments that use SOA will be able to provide business users with lists of services that have already been coded. They can use these services to create new business applications with only a minimum amount of extra coding.
"The SOA service catalogue promises to have the same impact on enterprise computing as the iTunes playlist has had on listening to music," said George Ravich, chief marketing officer at Fundtech.
He said when businesses need a new application they should look at the list of existing code and re-use as much as possible.
For example if you are a bank and create a new application that requires authentication of customers you can just lift the application from the SOA application list. He said this should be as easy as creating a music compilation on an iPod.
"Prior to the iPod, people listened to songs on a vinyl record or a CD in the order that the publisher determined. If you wanted to play several songs from different albums, it was a complicated and time-consuming activity," added Ravich. "Now, with an iPod, you can take the individual songs you own and create an endless number of play lists. Each song track is reusable in different settings and situations, under the full control of the listener," he said.
"Similarly, prior to SOA, enterprise applications trapped business processes within inflexible workflows. Without extensive IT development the reuse of any single business process became unfeasible within these systems, leading to multiple versions of the same process being developed separately for different applications and channels."
Fundtech is developing a new range of SOA compatible applications.
Read more on Web software